Do you want to start your own business? You must create stamp. All serious documents in the organization are confirmed by the stamp. The cherished blue seal confirms the authenticity of documents and various agreements that contains information about organizations and individuals who sign documents.
With the development of computer technology, the Internet makes creating stamp pdf fast and easy. The layout is drawn on a computer using a special program: the stamp designer. Then the finished product is cast from a photopolymer or rubber.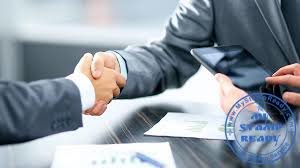 Information technology makes it possible to create a stamp in adobe but the stamp creator is an online application that creates a layout by applying it. Seal designer works online and for free. The user goes to the site where the app is located, creates a layout, selects a snap-in, or a cliche material. You can create a stamp without the client using the stamp generator. The generator requires minimal client participation. Payment is taken for the manufacture of the product. The courier will deliver the finished product at any convenient time and place. Creating a seal online is easy and convenient!
A stamp maker is a program (application) that allows you to create a stamp for pdf without using image editors. Working with the app is simple. It is not necessary to have skills in working with graphic editors or special artistic abilities. The developers have prepared graphic templates. Users select the form, size, and enter information about the organization or person. The result is a layout in different formats (.png, .svg, .etc.). Many applications allow you to choose the snap-ins and manufacturing material.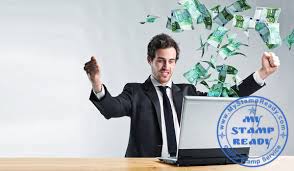 Snap-ins are pocket, manual, and automatic. Pocket bags are convenient to carry in your pocket, purse, or briefcase. Inside the hinged lid, there is a pad in which the cliche is dipped. This form is not very convenient for the office, for working with a large number of papers. In the office, it is better to use automatic snap-in. The simplest and cheapest option is manual snap-in. It requires a stamp pad with ink.
You need special ink-stamp ink to leave an impression on the paper. Stamp paint comes in different colors: blue, purple, black, and red. Common colors: blue, purple. Stamp paints have different compositions and properties. Paints are water-based, alcohol-based, and oil-based. Water-based paints are designed for paper. On alcohol - for non-porous surfaces (glass, metal). With metal daters, numerators use oil.
Seals come in different shapes and purposes. Circular stamp contain the image of the coat of arms. Rectangular stamp - information about the institution, such as a stamp with the Bank details of the company. Triangular stamp are used for references and documents intended for internal circulation. There are forms that depict figures of birds, animals, plants, crossed letters with fancy monograms. They are made of various materials. In ancient times, bones, stone, metal, wood, and clay were used. Modern materials-polymers, rubber.
Seals have been known since ancient times. They appeared in the East (Ancient Egypt, Babylon) with the development of trade, used to seal contracts. Create seal was not easy. Complex methods of applying images to materials were used. It took a long time.
The seal replaced the personal signature for a long time. Its significance was great. Applying to particularly important state acts was carried out in a solemn atmosphere, in the presence of a large number of people, in order to avoid forgery. Sometimes a fingerprint was used instead of a seal. Not all princes were literate and could write. Especially important contracts were signed with blood instead of ink, by pricking a finger. It was believed that in violation of the terms of the contract, the signer gives his soul to the devil.
Today, fingerprints are used instead of signatures in many countries. An electronic fingerprint is used when opening gadgets, security systems, safes, and locks.
Wax seals impressions were applied to letters and parcels, protecting them from unauthorized opening, confirming their authenticity and belonging to the specified sender.
The science that studies Stamps and Seals is called sphragistics. Sphragistics studied the stamp (matrix), the impression on paper, sealing wax, prints on ceramics, clay vessels, clay tablets of cuneiform archives. Sphragistics is closely related to numismatics, heraldry, and diplomacy. The coins were stamped with the Prince's seal. Often the emblem turned into a coat of arms. The origin of the coin was determined by the emblem of the coin if the inscriptions were not preserved.
Recently, another type of facsimile has become very popular. Impression of the person's signature. Managers use facsimiles to avoid manually signing large volumes of papers. The use of facsimiles for some documents is not allowed.
A the end you don't need to create a stamp in adobe or use any graphic editor you just can use our stamp maker and create a seal in a few minutes.
More information in our blog.
Date of publication 2020-02-05