Effortlessly create your own durable wedding or notary stamp online for free, using our custom stamp maker tool. Featuring engraved artwork, you can generate a round or square stamp (triangular) in just three clicks. After finalizing your layout, download it in png, svg, pdf, or docx format for a fee.
instructions how to create (draw) a new stamps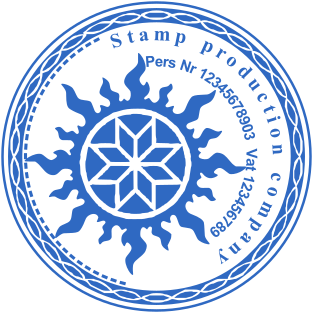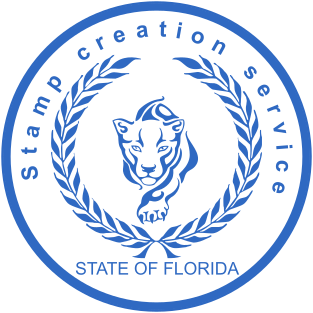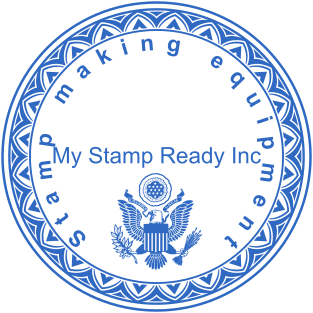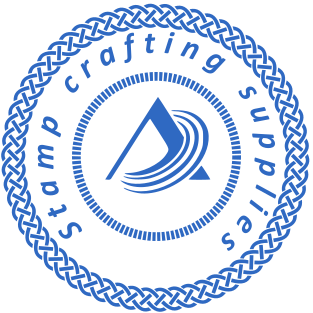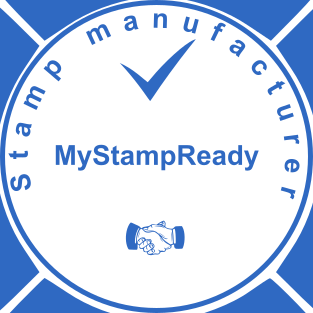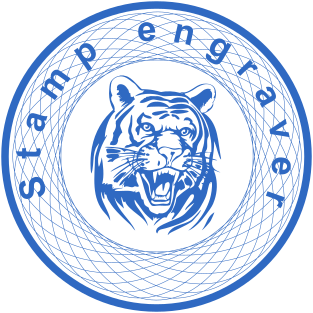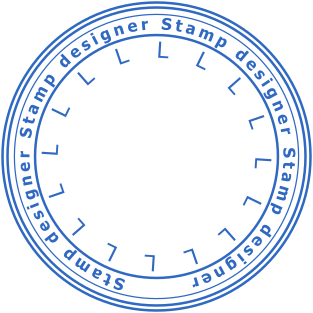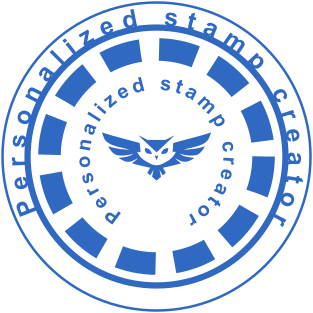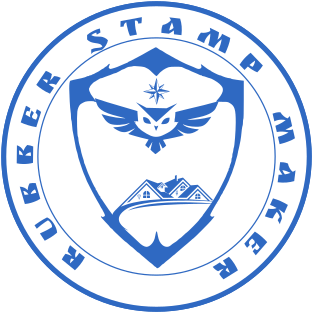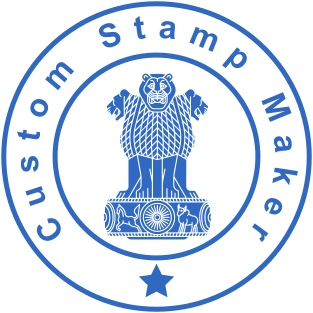 Why is it worth creating a stamp with our custom stamp maker?
Our shop of seal and stamps designer allows you to create a perfect seals and stamps design templates of any complexity for various markets. The intuitive interface of designer allows you to create a print for your business without having skills in such programs as Corel Draw, Adobe Illustrator, and Adobe Photoshop.
We are first who start to provide opportunity to create a stamps in vector form. When using vector graphics, resulting stamps allows:
To make a stamps on the basis of a model in any way (photopolymer/rubber);
Scale the image to any size, from absolutely small (1 pixel) to infinitely large dimensions.
Has a smaller size when designing complex stamps.
You have options to download finished design of seal or make a stamps in different formats:
PNG quality, is a bitmap format. The image has a transparent background and a high resolution of 600dpi, price $2.5;
SVG quality, is a vector format. SVG vector graphics format allows you to scale finished stamps to any size, as this format is not bypassed in the manufacture of printing by engraving, price $3.5;
PDF quality, a well-known portable document format. This format is supported by all devices, as well as most programs, price $4.5.
DOCX high-quality, to make an easy for your work, we added your address stamps to make great customer service, price $5.5.
We can create a perfect seal and pre-inked stamps design template of any complexity, exactly as per your specifications, using our modern way of creating stamps in vector form.
The "Save stamp" feature allows you to save your stamp with markers. You can go back to editing stamp at any time in stamp maker.
Only our custom stamps maker allows you to create a round stamps, a triangular stamp, and a rectangular stamps, all featuring your desired sign.
Read the frequently asked questions.
Why do you have a black background on your prints?
This is featured of PNG format, transparent background is displayed as Black on some devices, and that does not mean that it is. Recommend opening the file with another program or paste the print into a document
Can I replace the rubber text on my stamps?
Yes, it is easily possible to replace the rubber text, including your signature, from your awesome customizable stamps under certain conditions. For this, you will have to first prepare a quick, limited -size replacement that fits the base properly. Dab off the ink using any tissue and gently remove the text plate. (It is always suggested to wear gloves to avoid dirtying your hands or fingers.)After removing the old rubber text from the stamps, inspect the alignment of the text plate and carefully position the new rubber text, featuring your monogram or desired design, in the same spot. Now, you can unlock your stamps and follow the tips for proper inking and use.
Where I can use my own digital stamps?
Laser technology impacts the stamp industry, serving government, medical, security, and food sectors. Create permanent, creative designs with stars and quotes for letters, stock certificates, and real estate. Convert ideas into customized stamps effortlessly, without longer waiting or visiting a desk, ensuring professional looks and competitive pricing. Experience the convenience of making regular VA stamps or unique coffee and white designs.
What options are available for creating a custom stamps with a clear impression quickly?
At our online store powered by Google, you can create a personalized stamps in various styles and colors, such as green and blue. Our user-friendly platform allows you to design your stamps within hours, ensuring a clear impression with every use. We provide a full guarantee, and you'll definitely be satisfied with the results. Our stamps are perfect for different areas of life, including business, personal, and creative writing. Plus, we offer protection for your digital files and welcome any feedback for future improvements. With our extended sale, enjoy excellent quality and service at affordable prices. Give it a try, and we're sure you'll agree that our stamps leave a lasting impression.
How do I replace the rubber die on my Self-Inking Stamps?
The initial step is to remove the ink pad from the stamps, which can be achieved by slightly pressing the stamps down, thus disengaging the pads.
Remove the residue ink pad by using a towel, tissue, or any paper. When you're done, simply lock it back to hold it in position and press down gently like you are to stamps again. If more ink is left, remove that too.
After removing the old rubber, clean off the sticky layer, insert the new rubber, and then lock it in its position. Your self-inking stamps, featuring creative ideas, are now ready to be used or given as a unique gift.
How do I forge a stamps online?
Visit online stamp maker site
Select shape and size of the stamps
Place icons you want to forge
Change alignment, color, text, spacing, or any other element, as required.
Download stamps and use it anywhere on the same day, or send it to the manufacturer.
How can a little store sell stamps without inspection and have a positive impact on the life of its customers?
By fully offering a range of customizable stamps, even on a Monday, a store can think ahead and cater to their customers' needs perfectly. Over months, they will develop a loyal customer base and support various aspects of their clients' lives, such as work, business, or hobbies.
How to create rubber stamps online?
Its ok we explain you about: creating any kind of stamps online, even for special cards or industrial purposes, is as simple as eating bread. To create a rubber stamp online, either select a template and customize it as per your need, or follow the below steps to create a whole new stamps. Our customers love the process and often leave positive reviews and testimonials:
Go to www.mystampready.com
Press quickly on "New Stamp+". Select any shape amongst the circle, triangle, or rectangle that you want for your stamp.
Enter the text you want to install around your stamps. You can even change its font, size, alignment, position, shape, or color.
Insert an image from your device or logo (SVG format) and place it in the required position.
No ordering is necessary; simply download the seal, and you're all set..".
Stamp creator - a graphic editor designed to create, view, and edit in any days of seals and stamps in black or other colors. Typically, the designer interface allows you to create stamps without the additional skills of using professional graphics editors like Corel Draw, Adobe Illustrator, and Adobe Photoshop. Many designers implement the functions of selecting the material of manufacture, packaging, and equipment for the final product, as well as options for company branding, email integration, and user rights management.
Stamp generator - the type of seal designer tools, which assumes minimal participation of the client in the creation of the personalized stamp, or even no participation at all. A simple, highly efficient personal cabinet allows you to create an account and provide your contact information. If you encounter any issues with payment, you can create a stamp for free, and the best help is available through our FAQ and reserved rights resources. To save your design, use the floppy button and contact us by email.
You should understand that fast shipping and returning physical stamps is not possible as we sell electronic ones; but with our SVG file, making orders for production, including embossers, re-inking at any nearby manufacturer is feasible. Furthermore, you can use any available vintage wood or turnaround metal handle or diverse mounts, cart, or date stamp accessories. Our website policy is fully focused on customer satisfaction and their branding needs. We strive to help our customers personalize their mark in their respective industries. Thanks for your understanding