Corporate seals have been in use since ancient times. Back in the olden days, due to illiteracy, people used seals to authenticate documents. The seal was made by using wax to make an impression on the paper.
But modern company seals are different; corporates use stamps to emboss or imprint a company's legal information on a document. You can purchase a corporate seal from an office supply vendor or a stationery store.
What is a corporate seal?
A corporate seal is a stamp that is used to authenticate or legalize your company's docs. The seals are available in two variations;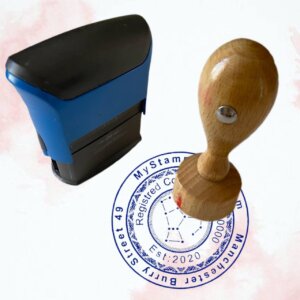 The only difference between the two is the embosser leaves a 3-D impression on paper. Both kinds of seals need to include all the crucial details of your corporation. When you sign legal docs, the stamp is impressed near the signature, which authenticates it. Thus corporate seals are essential when it comes to working with a company's legal papers.
Are corporate seals necessary?
In most states, the use of company seals is optional, but still, seals have legal uses. It validates a paper or an agreement by permanently imprinting your company's name and other details on it. There are two significant reasons why corporate seals are necessary and why your company needs one:
Authenticates any paper – Since a corporate seal embosses your company's name and jurisdiction on incorporation, it validates the documents. So you don't have to be concerned if the papers ever come into question. Corporate seals are a mark of the authenticity and identity of your company.
Convenient for members – Several officers and heads operate a corporation. To validate any document, they need to add their signature. Using a corporate seal along with the signature prevents frauds and malpractices.
What is a corporate seal used for?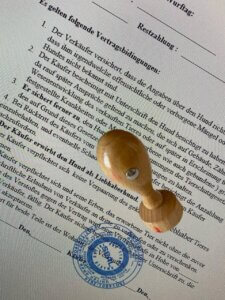 You can use a corporate seal to mark all kinds of official documents. A company seal can be used while issuing certificates, signing deeds and contracts, and meetings. The board of directors uses a company seal to authorize various docs on behalf of the company. Other papers that use a corporate seal include:
Resolutions
Stock/interest certificates
Minutes from company meetings
Company contracts, bills of sale, and agreements
How do I get a corporate seal?
The first step is to register in the state where you intend to have your corporation. Corporations are state-based, meaning your seal will carry the name of the incorporation state.
The next step is to create the digital corporate seal. Since company seals are not very popular, you have an enormous scope for creating your company seal. But there are some specific information that the seal must include, such as;
The name of your company
The state where the business was incorporated
The year in which your business was incorporated
Once you have the draft of your design, you need to find a corporate seal maker online vendor with a corporate seal template or head to an office supply store to create a corporate seal online. If you choose an online store, all you need to do is follow the steps mentioned on the website and order your stamp. If you select a store, a store representative will help you with the design process.
The stamp looks mostly like a stapler. You can apply it to whichever document you want. But before designing a corporate seal, here are a few factors you need to consider;
Rules and regulations related to corporate seals vary from state to state. We highly recommend seeking the services of a business attorney before getting a custom corporate seal.
Date of publication 2021-02-10