Order a stamp online may be required by various legal entities and entrepreneurs to make an impression on various documents. It often happens that you can't do without it. A stamp is usually required on various documents to make them legal. In addition, stamps and seals can speed up work in a number of cases. For example, notaries when certifying any documents put an impression using a stamp and quickly fill it in. Therefore, you may need to order seals and stamps for a wide range of customers.
Self-creation of layouts
This is what online stamp creation services were invented for. The procedure is as simple as possible for the user. You only need to create a specific image with labels using the proposed tools. Next, the designer forms all this into an image and documents of various formats.  It turns out as quickly and simply as possible. No special professional skills are required in this case.

Read More: MyStampReady allows you to quickly make stamps and seals in any city
If you are faced with ordering seals or stamps, you have probably seen similar
editors online
. They can be organized in different ways depending on the programmer's imagination. But in most cases, it selects the shape, size of the snap-in, and the purpose of the
future stamp
. Depending on this, the program selects the desired
layout
and then enters individual information into it.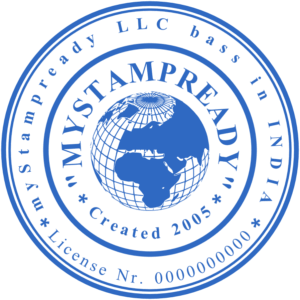 In order not to create the entire layout from scratch, usually online designers offer ready-made layouts of stamps. You choose a ready-made option and enter individual information there. This can be a TIN, last name, first name, patronymic, PSRNSP, and so on. In principle, all this can be organized in the form of a regular shape where you enter data. Then just click on the generate button and get the result. All that remains is to order a stamp online.
All this simplifies the process as much as possible. After all, employees of stamp companies do not have to spend time and create a stamped image with each client separately. The person uses the constructor himself, tries different options, and then just sends the final one along with the order. The company produces a finished product based on this model. The client can only come and pick it up at the specified time. Therefore, it is very cheap to order a stamp without compromising quality.

Read More: Free Electronic Stamp Maker Online with saving a Rubber Stamp Layout
Ready-made developments significantly speed up the process
Since stamp companies are constantly faced with different orders, they have a database of the most common customer requirements. Therefore, you can find ready-made templates for lawyers, doctors, veterinarians, and so on in such online designers. They often already contain the template text that is used most often. If necessary, it can be edited and supplemented. The stencil is made with some set of words that you can edit and immediately see the result. If this does not suit you, you can take a clean template of the required form and enter your text there, as well as the necessary special characters.
Ready-made templates have a wide range of options for customizing the stamp. Naturally, you can change the size within certain limits. You can also add additional circles.  You can change the radius of the text rounding. This is not to mention the fact that you can change its size, bold outline, and so on.

Read More: How to create a custom circular stamp logo layout step by step
In some cases,
online designers offer stamps
with a ready-made background. They can be useful in a number of situations. You can easily place the coat of arms of the Russian Federation on the stamp. However, in this case, before ordering seals and stamps, you may be required to provide documents that justify the use of the coat of arms. Don't forget that.
For those who do not have the time or desire to independently explore the possibilities of an online designer, there are services for creating turnkey impressions. In this case, you simply fill in the details of your company or individual entrepreneur. The stamp manufacturer simply enters them into one of the ready-made templates.
It is also possible to make an exact copy of the impression from a photo or on paper. In most cases, if you have a standard LLC or PE you will not be required to submit documents. In some situations, people do not need to immediately order a stamp online. Then you create a specific layout in the constructor. Then, after downloading it in a certain format, you can insert this layout in Word, Excel, other programs for accountants, or just make an order for an electronic seal.
Date of publication 2020-02-17