The Internet is full of websites, programs, applications, and services. There's literally nothing that cannot be accomplished online! Both ordinary people and business owners enjoy the benefits of the web but it's easy to get lost in the amount of products and services offered! How can you find the best stamp maker without trying them all? And what advantages will it give? Let's figure it out together!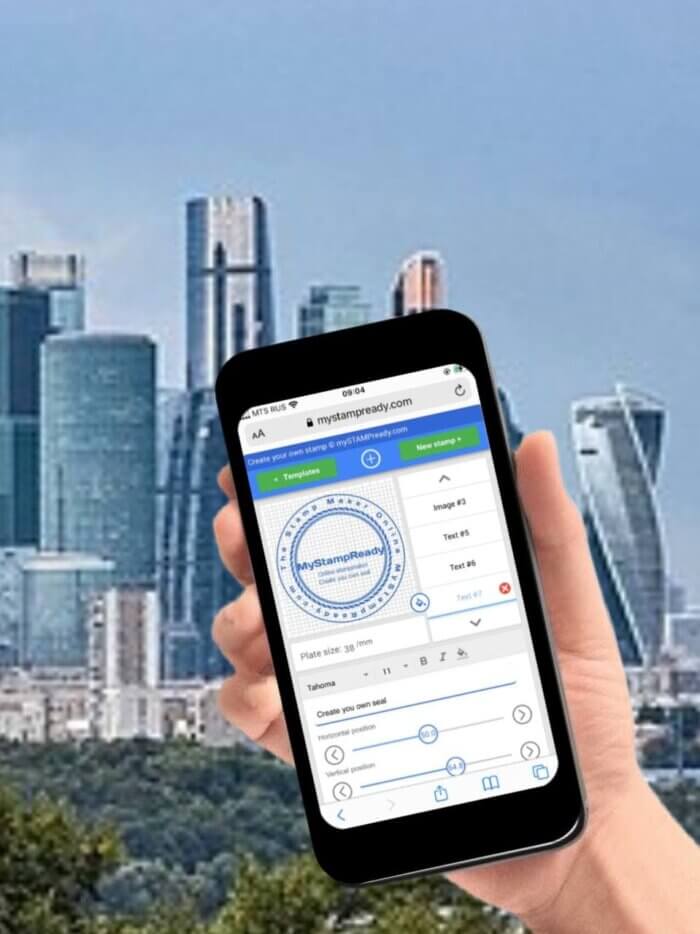 Our century can be rightfully called the DIY era. People rely less on the services of professionals, especially in the things they can perform themselves. Need to make your own stamp for business or personal use? There's no more need to hire a designer and pay him dozens of dollars for the job you can do for half an hour, right?
Modern graphic editors are simple even for beginners. They allow you to save time and avoid unnecessary expenses, long correspondence with the performers, and irresponsible designers. As a business owner, would you say no to a cost-efficient solution? Of course, you wouldn't!
Here's how online seal designers can help you:
Create a layout at any time – day or night.

Be fully satisfied with the result and control the process.

Choose the elements and patterns suitable for the brand or purpose.

Download a sketch in a convenient format.
What can a person recognize as a quality and reliable service quickly? All about that is in the next part.
The features of a useful service
The number of websites that allow you to make your own stamp is infinite. But not each of them deserves your attention (or money). After studying and testing multiple services, we have made a list with the features of a useful seal constructor.
What should a trusted stamp maker offer its users?
Plenty of options. A good virtual designer can be engaging – people love to explore different possibilities and instruments.

A choice of shapes. Most people create round seals but there are still some business owners who want to make rectangular seals (for office paperwork) or triangular seals (for doctors).

The vast amount of creative tools. The sole aim of any person using

custom stamp maker

services is to try various options and decide what is the best for his company.

A possibility to download the file in one of the known formats. The most popular formats of a sketch of the

stamp: PNG

, PDF.

Collection of the previous works. That's how users can come across an interesting idea for their projects.

Templates available for modification. They allow you to create a stamp faster than working on the project from scratch.
See all of these advantages on the website of a
custom stamp maker
? Be sure to use it!
Most common tools of good stamp creator
The reason why not every service for making layouts for the seals becomes successful is the functionality. No one will recommend a poorly operating website to friends and acquaintances. On the contrary, when you discover a helpful and easy-to-use designer with intuitive navigation and dozens of creative instruments, you will most likely tell about it.
What tools do an average user need to make a stamp without professional help?
Some of the seals have an eye-catching logo in the middle. It is a great way to attract the attention of clients and make the sketch memorable and remarkable. The human brain remembers images and pictures better than long rows of texts and numbers. That is why a large gallery of logos for a useful
stamp creator
is a must!
Adding the practical information about the company is essential. Without it, the rubber seal will be of no use. Text editor should be simple as MS Word and have the main features, like changing the size of letters, selecting new fonts, basic alteration of the style of text (for example, a possibility to make letters bold or italic).
Some seals are more than just an office tool for paperwork – they look like a piece of art. With additional elements, like lines, symbols, or arrows, it's easier to make a notable layout.
What if you are not a beginner in design and want something special for your seal? Is it possible to turn a solid line into a neat row of dashes or dots? With a good website, yes! Each element can be changed the way you want.
Does it look like such a service should be expensive? Not at all! Try MyStampReady.com – and create your own stamp like a pro from home. The price of one layout is less than a one-way subway ticket in NYC! Sounds like a great investment for a business, doesn't it?
(H2) Where to get the ideas for a sketch
So, you are all eager to begin the process of creation. Fully focused, nothing to interrupt… but there are no thoughts at all! What should you start with? How to reflect the entire corporation in the form of a small round self-inking seal?
We recommend calming down and stop worrying. Remember our list of features we shared above? Start with studying templates on the website where you construct the seal (by the way, there are more than 300 of them on MyStampReady). Thus, you'll be able to understand what other users made for the same type of company. Convenient, right?
Another step is to consider the local law. Surely, there are certain regulations about rubber stamps in your country or region. Follow them!
And the best thing you can do is keep trying! As you are not limited in the use of any instruments, you can work on the project as long as it's necessary. Delete the sections and parts you don't like, add new images, try different fonts, change the position of the elements – reveal the artistic side with a premium stamp maker and enjoy your office paperwork every day!
Date of publication 2021-08-09