Bookplates-the individuality of the home library
To display the stamp designer of the mobile version, click on the button below
Despite the worldwide computerization and access to almost any information through electronic media, paper books are still popular. People are buying books again, in an effort to fill their home libraries.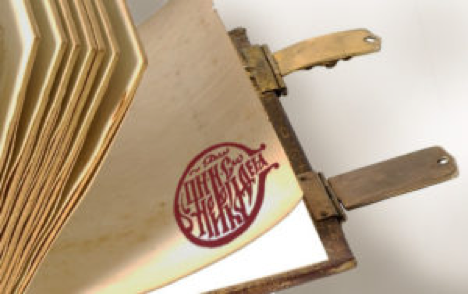 Keeping their book collections often comes with the idea to designate the ownership of books to his family. Maybe someone had no idea, but for this purpose, there are special personalized print bookplates. This is a thing with an individual design, which is created at the request of the owner. The bookplate is one of the ways to show your individuality, and that's a sin to conceal, to amuse his pride. By the way, such stamps can be used not only for books, but also on any personal belongings, on a collection of CDs, for example, or on diaries. In our blog about seals and stamps, we will tell you what is bookplates and how to create your own stamp or seal in online stamp maker.
There were bookplates for the first time in Germany in the 16th century. To Russia, this interesting thing came in the 18th century, like many other new items, thanks to Peter the Great. Before the advent of nigoiti in Russia, in the books sported super eclipse images of coats of arms and monograms. The first was the image of the symbols of the state on the "Apostle" Ivan Fedorov, whose owner was Ivan the terrible, famous not only for all known facts but also as a bibliophile with a huge collection of books. Due to the high price, embossed emblems were not popular. But nowdays anyone can
create a make-up stamp online
in a free stamp generator.
Of course, the first holders of bookplates were not ordinary people. The Russian nobility marked their library with personal seals.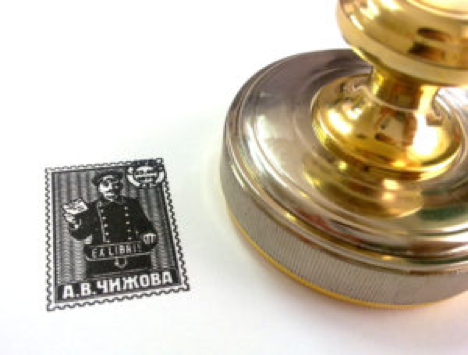 Some used it in a rather primitive way, putting down only his name, while others used, for example, the image of the family coat of arms, various patterns, and images.
Later, famous artists also made a hand in the production of bookplates.
The second wave of fashion for book printing came in the 60s, due to the mass enthusiasm for literature. Now we are again seeing a revival of interest in him.
Bookplates have several varieties.
Ordinary font. Most often, a round seal with the name and patronymic of the owner.
Universal stamps. They can be used by several people, as they represent a figured frame with an empty field for the name in the Scripture. Not so popular because of its originality and often lack of special artistic value.
Storyline. Making a print of this kind is an art. Can contain absolutely any image at will. They can reflect the interests, lifestyle of the owner of the library, moments of his life.
Monogram. Elaborately drawn initials of the owner.
Armorial. they were especially popular during the appearance of the first bookplates.
Nowadays, you can easily purchase a print to reflect the personality plus can be considered that borrowing your books comrades, surely can't forget who the book belongs.
Your boundless imagination and a place where the press is possible to make is necessary for production. Sketch bookplate is easy to do on our website. Online designer seals and stamps are quite convenient and easy to use, no special skills you do not need, and really nice and interesting to create a print yourself, so you can make stamps online. Here you can choose the print size, design, it remains only to download the seals to make in a convenient place for you. A little time and your personal seal are already emblazoned in your personal library.
Date of publication 2019-08-20