Nowadays, technologies are inseparable part of our lives. However, there's one thing that no device can replace. Can you imagine something better than a smell of a new book? With MyStampReady it's easy to personalize your home library. Just create a beautiful rubber stamp to mark your belongings!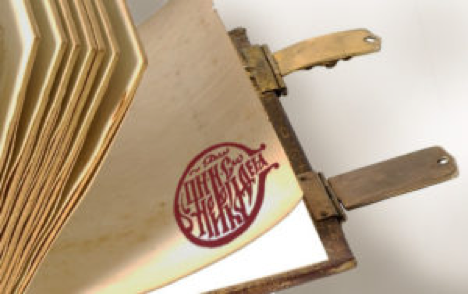 Throughout the year, having a large library at home has been a sign of luxury and richness. Educated people were traveling the world with one aim – to bring home a bit of wisdom for far away countries. No matter, if you just plan to start your own collection or already have a bookcase filled with precious items, there is always need to mark the books as belonging to you. Our online stamp maker can help you with that!
How you can use a personalized custom stamp for books? Well, the answer is simple! One tool can replace hundreds and even thousands of bookplates. What is this thing actually? A bookplate is a decorative label, which indicated the ownership of any document. According to historians, the first predecessors of bookplates appeared in the 14th century BC in Egypt. However, in the modern form, they appeared in Europe in the Middle Ages. Only noble and rich people could afford buying books and, as a result, having their personal bookplates. But nowadays, this is a luxury everyone can posses.
Creation of a personalized custom stamp doesn't require plenty of expenses and time. Be a designer of your own seal and don't limit yourself when working on a sketch. With MyStampReady, hundreds of different layouts can be made, highlighting your individuality and keeping your belongings in order.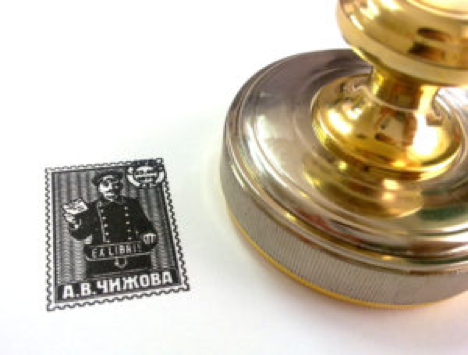 What can your seal contain? The final result depends on your fantasy only. Here are some examples that you can use when working on your project in our custom stamp generator:
Personal name or initials. This is the main information, which indicates who the book actually belongs to.
Logo or image. Add a touch of individuality to your own stamp and place a picture in addition to the text. MyStampReady has a wide range of image to choose from. Moreover, you can upload your own one.
Motto or quotation. As a personalized custom stamp has a lot of space, you can add many elements. A beautiful phrase that shows your attitude to life would be a great part of your layout.
Decorative frames and patterns. Working in our online stamp maker, you'll get a vast choice of instruments, helping to create your own stamps with unique features.
Making a bookplate can be fun pastime. Our graphic editor is simple to use, even children can participate in this activity. If you start looking for examples on the Internet, you can find some creative and artistic works. It was in the Victorian era (around 1837-1901), when the bookplates became not just a device for designating ownership of the manuscripts, but the symbol of great taste of holders. Of course, the style of your rubber stamps is completely up to you: simple and laconic or elaborate and decorative. Our online stamps creator can help with implementing any idea.
Individual bookplate would be a great gift for any book lover. Offer such a nice device for your friends, kids or relatives, and you will be the genuine delight and happiness on their faces. MyStampReady is great solution if you're looking for the way to make a big surprise. First, you can create a layout using our stamp generator: add text, change fonts and size, select the most suitable logo and don't forget about decorative frame around the seal. After that, you can save the result and send it to production. Have fun with our graphic editor and give way to your imagination!
Date of publication 2019-08-20