In the eighties of the twentieth century, computers were actively introduced into production processes. With the development of technologies, you can buy stamps online, more and more sectors of the economy were covered by production automation. The development and widespread introduction of the Internet has made production automation global. Today, you can't find a single industry that doesn't use computers and the Internet.
Production of seals and stamps is no exception. The entire production process is automated: from creating the layout to packaging the finished product.
There are several well-known programs for making seals. They are also called print designers. The functionality of these programs is different. There are programs that allow you to create only a simple layout. Such programs require additional software to organize the full cycle of creating and accounting layouts, as well as finished products. However, there are programs that allow you to immediately maintain accounting, warehouse accounting, store layouts and other data about customers.
Kind of programs
Programs can be installed on a computer, in the local network of the enterprise, and can be placed on the site, working in online mode wich which you can buy stamps online.
Programs for making seals are paid and free. Simple programs are usually distributed for free or shareware. For a little money, you can buy a key. But buy rubber stamps online the best way for you.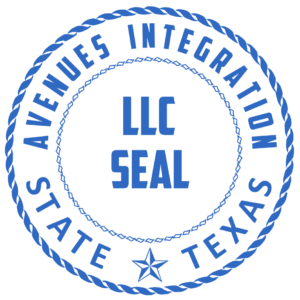 Programs for making seals work as a highly specialized graphic editor. Their interface is simple and intuitive. Some allow you to save the created seal layout as an image and apply it to documents in electronic form. If such a document is printed on a color printer, it will be difficult to distinguish the image from the original impression. The main functions of such applications are to choose the size, shape, fonts, and graphic elements.
To create seal layouts, you can use more serious software products-image editors-Corel Draw, Adobe Illustrator. in this case, you will need special skills at least at the initial level. You can use FinePrint to insert a graphic image of a print impression into documents in text editors. But, instead, you can create a seal with the help of the Online Stamp Constructor which is much easier in use.
After the layout is drawn, the seal must be made. There are several common manufacturing technologies:
- liquid polymer technology;
- solid polymer technology;
- mechanical engraving;
- flash technology;
- laser engraving;
Mechanical engraving technology is only suitable for metal plates. It is impossible to work with plastic or rubber because it is impossible to get small parts. A complex, time-consuming, time-consuming method. The resolution is determined by the size of the cutter.
Buy stamps online with laser engraving is considered the best. Its main disadvantage is the cost of equipment. The high-quality laser engraver is expensive, about 15 thousand dollars. Cheap machines are much cheaper, but the result leaves much to be desired. Maintenance of a laser engraver is also not cheap. Maintenance, spare parts " will cost a lot". Working with an engraver requires highly qualified personnel with experience and skills. During the operation of the laser engraver, there is a persistent smell of burnt rubber in the room. You need a production room with a good hood.
Flash technology for buying stamps online is not very common due to the complexity of using flash seals. Automatic snap-ins are expensive, not very convenient, ugly, as well as manual. Oil paint costs several times more than regular stamp paint.
Solid polymer technology is used for pad printing. Not suitable for seals and stamps. Washing of blank elements is a complex, time-consuming, and time-consuming procedure. Requires special reagents, equipment, and skills from the staff.
In liquid photopolymer technology, the main element is the exposure camera. This is what you need to pay attention to when choosing equipment. The main characteristics are the quality of the illumination field and functionality.
You can buy the best stamps online but liquid photopolymer technology is the most common today for several reasons. Equipment for work is inexpensive (compared to a laser engraver for 15 thousand dollars). Maintenance of equipment, spare parts are not expensive and affordable. It does not require special skills, extensive experience, or special education. It does not make high demands on the room. It can be located in an ordinary small office space. Inexpensive plastic snap-ins are suitable for seals. The choice of snap-ins is great. Water-based paints are always available in stock and assortment. The product is inexpensive, convenient and functional.
Date of publication 2020-02-19