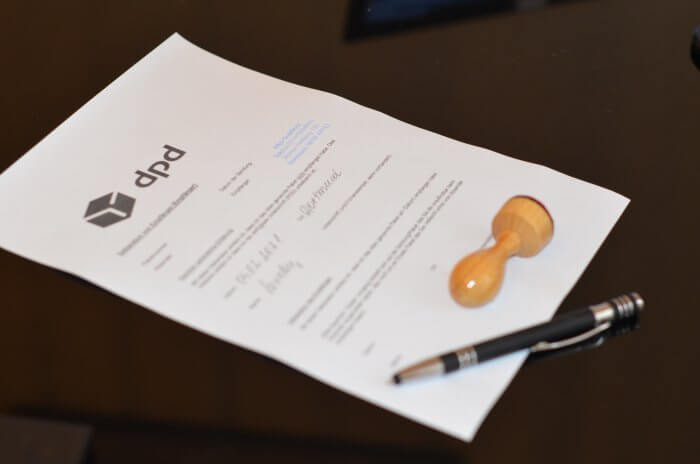 Nowadays, custom rubber stamps or custom address stamps have become an important tool for any business, organization, and even various types of craft works. Thus, you may feel the purpose to make your own stamp or custom stamps to leave your own mark on everything. Nowadays, there are several ways through which you can make your own online address stamp according to your preferences. So, let us discuss several types of stamps and also how you can make your DIY custom address stamp that is self-inking.
It is not very easy to make stamps all by yourself. However, with the advancement of digital technology, everything is possible and we can actually create our own stamps. The method is extremely simple and all it requires is the knowledge of stamp making software and creativity. 
Here we are going to discuss certain things which are actually the basics. Knowing about the different types of stamps will enable us to decide what type we want to create and which process will be helpful for that. Gradually, we will go on to the main topic DIY stamp making. 

Read More:- Make a personalized custom stamp for your home library in online stamp maker
What is a rubber stamp?
A rubber stamp is a specific type of stamp which can be used to make clear, crisp and attractive impressions of dates, company names, logos, addresses, or other designs. You can easily use these stamps to leave your mark on your products, documents or other important items.
What are the different types of rubber stamps?
Rubber stamps can come in different types of bodies. However, the most common types of rubber stamps are:
These stamps can offer 50,000 impressions and also have built-in ink into the stamps themselves. Thus, pre-inked stamps can easily eliminate the flipping motion of the self-inking stamps and even helps in stamping with a good speed. These stamps are long-lasting, durable, and hence, are ideal for industrial uses like using in giving stamps for return addresses or a brand logo. You can also get different types of size and ink-color options in your pre-inked stamps. 
Read More:- Rubber stamp maker is the best way to brand your business
These are the stamps which come with a self-inking option and hence, can offer a clean and quick way to create a specific impression.Unlike the wooden handle ones, these self-inking stamps have an ink pad that is in-built. Thus, you don't have to put ink in this stamp manually. You can use these self-inking stamps for making over 7000 impressions and can be re-inked after that to continue their use for an extended time period.
These self-inking rubber stamps are a good choice for everyone because they can make high-quality impressions. It is also a good choice for those who have to stamp a lot of papers or products in just one sitting. You can get these stamps in different ink colors and sizes. 

Read More:- How do you create a signature stamp for your business
These types of rubber stamps can offer a traditional feel and look, as well as one of the most versatile options. These stamps come with many ink options than those pre-inked and self-inked stamps. This is possible because you can use different ink pads with these stamps as per your requirement. Thus, with the help of these wooden handle stamps, you can easily switch between different types of inks, including inks that you can use on your skin or even on fabrics.
So, after knowing about different types of rubber stamps, let us discuss how you can make a DIY custom address stamp that is self-inking.
How to make a rubber stamp while making a rubber stamp, the body is attached to a piece of rubber that has the design already engraved. Now, you just have to cover that design with ink and then press down that part of the stamp on your documents or products where you wish to leave the impression.

Read More:- How do you create a signature stamp for your business
The procedure of creating a self-inking DIY custom address stamp in easy steps
This is a very easy process through which you can easily create your own custom stamp in just 20 to 30 minutes. 
Step 1: First, you need to create your own design with your address which you wish to use as your stamp's impression. You can also select the size of the design according to your preferences. Now, in design software, you can create your own design and add your address.  You can also choose the font and font size of the impression with the help of this software.

Basically, it is this step where you will have to make use of your creativity so that your custom stamp becomes flawlessly designed. However, it is suggested using simpler fonts for making address stamps. The stamp is already a small thing and it must contain the detailed address. So, using designer and complicated looking fonts will make it difficult to read the address from the stamp. After the designing part is complete, you will have to go through the preview so that you can understand how the design will look like. Now, you need to print out the design which you have recently created.

Step 2: After you have successfully created the stamp, you need to open the blank at the edge that is perforated and peel off the plastic lining.  Next, just peel off the adhesive backing and then add it to the stamp block.

Step 3: Now, you have to ink it up. You can choose one or multiple inks for your custom address stamp. After choosing the ink, you should squeeze the ink onto the rubber stamp. It will then pool on top. If you wish for more than one color, you can put the second ink in the similar way.

Step 4: After putting the ink, you should wait for 10 minutes and allow the ink to sit and soak. Next, you should text your custom stamp by making one or two impressions on a blank paper. At the beginning, it may not work perfectly; however, after several attempts, you will get a clean, crisp, and attractive impression out of your DIY custom address stamp.
Read More:- Can I create a custom stamp of Solomon using a online stamp designer
So, this is the entire procedure through which you can create your DIY self-inking custom address stamp whenever required. This custom stamp will last for near about 50 stamps, and after that, you can use it again after re-inking. So, the ink may need a refill; your design will remain for a long period of time. This is not just unique, but cost efficient as well.
How to store your self-inking stamps?
You should not over-saturate your self-inking custom rubber stamp and store it in a zip lock bag while it is not in use. This will prevent your stamp from drying out and eventually can extend its lifespan. Self-inking stamps are a lot more affordable than those pre-inked ones and can be used for different purposes, including professional and personal.
Therefore, a self-inking custom address stamp is a great option for you if you are thinking about using something special. However, if you are confused, you can contact MyStampReady. With the help of MyStampReady, you can easily create your own custom address stamp or logo without any hassle and use it anywhere you need. 
Date of publication 2022-07-17