In this era of technology, digital stamps or rubber stamp online can be very useful for your fabric or cloth business. With different types of online tools and sites, you can create your own stamp according to various shapes, colors, sizes, and other features. Not only this but creating your own stamp is also easy if you wish to have your own Rubber Stamp online. 
So, let us talk about some important pieces of information regarding rubber stamps online or fabric stamp maker.

Read More:-6 reasons why you need a rubber stamp in 2022
What is the importance of a rubber stamp?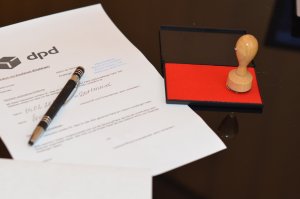 A rubber stamp has the design or logo of a specific organization or company; thus, it is used to authorize different types of documents, letters or other crucial belongings of that specific organization. With the help of a rubber stamp, you can properly organize all your relevant and official documents, letters, parcels, fabric, and many more whenever required.
To be precise, a rubber stamp can work as a representative of an organization and can be used in various types of official, legal, or even individual purposes if necessary.

Read More:- Rubber stamp maker is the best way to brand your business 
Information regarding stamping on fabric
One of the amazing things about stamping is that you have the scope to create your own stamp and use them in different mediums. One of those mediums is definitely fabric. For stamping on a piece of fabric, you will just need a rubber stamp, a piece of fabric, and fabric ink.
The types of fabric you can use for stamping
First of all, you need to remember that ink can bleed on the fabric. The bigger the weave of a fabric, the more bleeding can take place. So, whenever you think about stamping on fabric, you need to choose those fabrics that are woven tightly, like linen or cotton. Choosing a light material as your fabric will also help you to make the color more visible. In addition to this, you need to make sure to test the ink out on that specific fabric before using it for your stamping work.

Read More:- A step by step guide for making a custom rubber stamp in 2022
What kind of materials will you need for using the Rubber stamp?
Every project of fabric stamping will start a similar way, which is by collecting all the essential materials you will need for your work. Here is a short description of those ingredients.
This is one of the crucial ingredients that you will need for using a rubber stamp on fabric. There are companies like MyStampReady, where you can easily get your preferred Fabric Ink whenever necessary.
As mentioned earlier, you need to choose a tightly woven fabric like linen or cotton, to have a clear view of the stamp, as well as to prevent the issue of color bleeding.
You need to avoid the small stamps which have small details because those can get lost during the process of stamping. So, if you wish to enjoy a perfect procedure of fabric stamping, it is best if you can use a custom stamp or a fabric stamp which has a larger pattern. You can start with some amazing stamp patterns like lines, triangles, squares, and many more to make your work really attractive.
In order to protect where you are working from those wayward fabric inks, you will need an adequate amount of paper.
This scrap of cloth is needed for practicing several types of stamping designs on fabric to find out if the pattern can suit your choice and need. You have to select a specific pattern and piece of the same material that you will need to use in the project for continuity.
Scrap paper is required in the stamping procedure to blot the stamp during the entire project of stamping on fabric.
Read More:- Best tools to create custom stamp online seal generator in 2022
How can you get a good impression regarding stamping on fabric?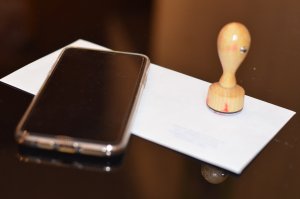 To get more impressions regarding the use of rubber stamps on fabric, you need to use a light and even coating of the fabric ink on the rubber stamp. The stamp you select has to be bigger in size with a few small details. After that, you need to grab that piece of scrap cloth mentioned earlier and practice your stamps according to the specific pattern.
After conquering your stamped pattern successfully, you need to put the scrap away and get the real piece of fabric which you wish to use for your stamping project. Remember to press straight down and evenly on your rubber stamp, which you are using, and do not move it around or even wiggle it.
After completing this step, just pick up your stamp and continue to work your way down to the smallest options. With this process, you can take completely use the negative spaces on the fabric left by those larger stamps.
Read More:- What are the different types of rubber stamps used in offices in 2022
Tips and tricks to use Rubber Stamp on fabric
There are several tricks that you can follow to make your rubberstamping procedure on fabric successful, along with getting help from a good Fabric Stamp maker like MyStampReady. So, let us discuss some of those tricks and tips.
Do not forget to make the project a procedure full of fun. For this, do not make the patterns too complicated in your first attempt, and enjoy the entire procedure.

If you are starting to perform rubber stamping on fabric, you can start your task with several easy-to-cut stamps like triangles, stripes, squares, or some stamps that are already made. Bold stamps can be easy to use, as those are hard to go wrong.

Do not use any acrylic paint, and only use fabric inks. Acrylic paints usually become stiff and wrinkled and hence, are not a good choice.

An attractive color can easily make any shape or design of the stamp a preferable option for your fabric. So, always choose the colors carefully.

Before starting your stamping procedure, you should wash all the materials which you will use in the process. In some cases, the fabrics have a specific coating on them, which is known as sizing. These can make it feel nice but do not allow you to use the ink properly, and hence, may not be good for your project.

After washing the fabric, you should stretch it on sturdy cardboard, as it can prevent the ink from washing out. However, if you are stamping on home décor items that you don't want to wash, you can ignore this tip.

Allow drying of the stamp completely before going to the next step. Also, put your stamp with firm and even pressure. Do not forget to iron your fabric after washing and before applying the stamps.

You need to choose an ink that is fade-proof and is designed for use only on fabrics.

You should plan beforehand regarding which stamps you want to use and how; this will help you to avoid any kind of unwanted situation that may occur during your project regarding rubber stamping on fabric.
Therefore, the procedure to
create a rubber stamp
and use those on fabric is an easy task which you can accomplish on your own. However, if you have any other concerns, you can get the help of the reputed
rubber stamp maker
company MyStampReady.
Date of publication 2022-07-07