Now-a-days, rubber stamps are a very important tool for any business. These can not only help in personal projects, but a custom stamp online can even be used for routine office tasks, branding, and marking packages and documents with unique codes and dates. For example, a generic rubber stamp can be used for different purposes, including branding on packages, personalizing your belongings, and many more. So, now let us discuss how stamp templates are useful for making a custom stamp online.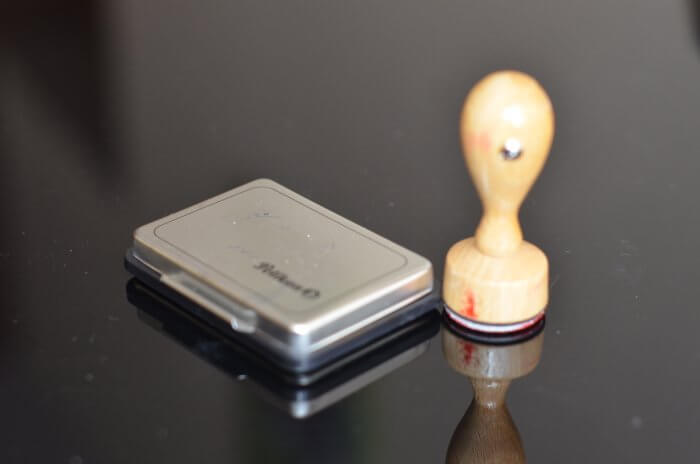 What are custom rubber stamps?
Custom rubber stamps are designed and created mainly according to your preferences and needs. With these stamps, you can enjoy endless possibilities, and you can create your business logos, feature your addresses, create your signature, create a decorative monogram, etc.
These custom stamps are useful tools in offices where you have to date your official packages or documents repeatedly. Regardless of what you are using your stamp for, a custom stamp online is an easy and fast way to leave your own mark. 

Read More: How To Use Custom Stamps in Your Handmade Business 2022
Though creating your own
stamps online
may sound a little bit intimidating, the procedure is quite easy and can be performed in just a few minutes. Just by trusting a reliable
stamp making
company like
My Stamp Ready
, you can get three different types of stamp templates that are editable and can be used easily. You just need to choose the type of stamp you actually want to start the procedure of making custom rubber stamps.
The three types of
custom stamp templates
are:
These types of custom stamp templates can be used to simplify the routine tasks that need you to date packaging or paperwork repeatedly. These stamps are a popular tool in offices and also can be used for different types of documents, such as shipping and receiving paperwork, bill payments, and mail. Unlike other stamps, these
date stamps
have moveable bands for day, month, and year. This can allow you to adjust the specific date as per your requirements.
Effective date stamp designers make use of an editable stamp template that can make the procedure of creating your own stamp simpler than before. While designing a date stamp, you can have various options to add text below or above the date portion of the stamp with the help of easy-to-use text boxes and different types of sizes and fonts to choose from.
After you have added the required text, you can scroll down to see their prices and choose your desired stamp body, and then can add your creation to the cart.

Read More: A corporate seal is important we tell you about
By choosing a simple custom stamp, you can enjoy a wide range of useful applications. In addition to both office and personal use, custom stamps are popular for adding specific branding to packaging, business cards, etc. just by choosing a reliable and professional
stamp-making
company, such as My Stamp Ready, you can enjoy the option to upload your personal design or select from a wide collection of clip-arts.
You can even choose from different types, including various sizes and fonts, and hence, you can enjoy a lot of options for creating stamps online that are perfect for your business.
You can easily create different types of stamps as per your requirements by creating custom stamps with an easy-to-use custom stamp designer. In order to create your own custom stamp with the help of a stamp template, you just need to start by typing the required text in the provided text box and then can select the desired size, font, and justification.
The provided "image" tab can offer you the option to upload your own creation or select from a collection of clipart, which can be positioned near the text as per your requirements.After adding the basics of your custom stamp, you need to select whether or not you wish to add a specific border and then use the provided "Proof" button to see a preview of your work.
From that part, you just need to scroll down to check the pricing and select the body of your stamp before adding it to the cart.

Read More: All you wanted to know about notary stamp and seal
Band stamps or alphanumeric stamps are those bands that are rotating bands of letters and numbers that can create various types of impressions from the same stamp. These stamps can change their numbers, dates, or letters by just simply turning the dial. These
band stamps
are useful for marking various items with unique codes, specific dates, identifying marks, and many more.
To make use of the band stamp designer, you have to first select whether you want a regular stamp that needs a separate inkpad or a self-inking stamp, including a built-in ink pad. After that, you can use that editable stamp template to choose the character height of the bands that will go on the stamp, along with the bands themselves. After choosing your bands, you can take a look at the preview of the price of your band before checking out.
Therefore, with these different types of rubber stamp design or custom stamp templates, you can create your own stamp as per your needs.
Read More Blogs here: 
How to choose the best stamp maker for your business?
Order a stamp online for your documents
How To Get Easier With Bank Deposit Stamps with Stamp Maker
Date of publication 2022-10-24