Even a decade ago, creating a business stamp was quite a challenging and time-consuming task. When it came to business stamps custom , you first had to find a stamp maker and then give them a design. Or, you may need to choose from the designs they recommend. After you finalized a design, then the business stamp would go into making and after some waiting, which could even go on for days, you could finally get the customized business stamp for your brand.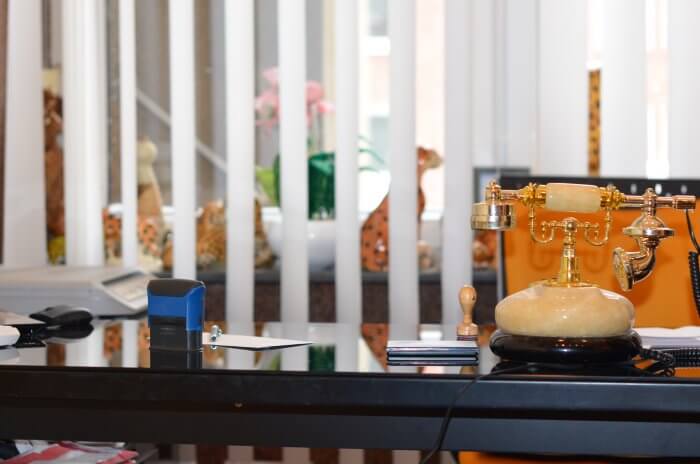 As extensive and as time-consuming as it was back then, in today's time, designing and creating a customized stamp for business has become easier than ever. There are a number of tools and resources which enable you to create the perfect customized business stamp for your brand, along with your logo. With such resources, you can quickly and seamlessly make custom business stamps without any hassles. 
My Stamp Ready is one of the leading names when it comes to everything stamping. We are a leading and preferred stamp maker creating stamps for all kinds of uses and both for individuals and businesses. If you want to make a custom stamp for business, then we have the perfect online stamp maker for you. In the next part of this blog, we will discuss how you can create the perfect customized business stamp with your logo. 
Read More: How to choose a rubber stamp that meets your business needs in 2022
What You Need To Know About Customized Business Stamps? 
Before we go into making a customized stamp for business with My Stamp Ready's free custom stamp maker generator, here's all you need to know about them. 
To begin with, you must know that you can get custom rubber stamps for your business and along with that, the mounting on top of the stamp, that is the part that holds the stamp logo can also be customized. From a wooden handle to self-inking handles with a cartridge and plastic base, and even some personalized ones that come with unique aesthetic details, you can get it all. 
How A Customized Stamp For Business Aids Your Branding? 
There are a number of reasons why a custom stamp for businesses is a great idea. It effectively helps in the branding of your business. Customized business stamps with logos offer more inclusive ways to startup entrepreneurs and small businesses to explore branding. Along with that, they also offer a number of added benefits. Let us take a look at them:
Creating custom business stamps is much cheaper than the cost of creating printed business cards, or other personalized marketing materials. Customized business stamp s are an ideal choice for startups as well as small to medium businesses. 
A personalized and elevated appearance
Custom-designed business stamps add a professional and personalized touch which also makes the business appear authentic, trustworthy, and honest.
Custom business stamps with your logo offer your business the flexibility to place your brand logo on almost any surface, and at any time. This can be very helpful during conventions and seminars. Because of the low-cost stamps incur, it's an easier investment to make in order to take your business to the next level. 
Last but not the least, brand recognition is another important aspect that customized business stamps help enhance for any size or kind of business. For businesses that thrive on custom works or handmade products, custom rubber stamps help in better communication with the target audience. 
Read More: Rubber stamp maker is the best way to brand your business
How To Create Your Own Custom Stamp For Business With Your Brand Logo? 
With My Stamp Ready's free online stamp designer, you can seamlessly design and create a customized business stamp with your logo. The seal and stamp generator enables you to design seals and stamps templates in all sizes, shapes, and complexities. 
What Makes Our Free Online Stamp Designer The Perfect Tool To Create Customized Business Stamps?  
The online stamp designer tool provides an intuitive interface. It can help you create a print layout for your custom business stamp. For that, you will not need any skills in programs like Adobe Illustrator, Adobe Photoshop, and Corel Draw. 
As a matter of fact, we are one of the first brands in the industry to offer an online platform to create custom rubber stamps in vector form. Vector graphics help design the highest quality of customized business stamps. 
Read More: Free Electronic Stamp Maker Online with saving a Rubber Stamp Layout
With a few simple steps, you can create a custom stamp for business with My Stamp Ready free online stamp designer. You can easily create and download your own custom stamp online. You can make a round, square, or even triangular stamp in just three clicks. Once the layout is created, you can download it in any format including png, SVG, pdf, Docx, etc.
Not just that, our vector format of custom stamps helps:  
Make a customized busing stamp on the basis of a model (photopolymer/rubber).

Scale the image to any size from 1 pixel to infinity. 

Smaller size available when complex layouts designs are involved.
Read More: How to get a Company Seal or Personalized Stamp for free
Steps To Create A Custom Stamp For Business With My Stamp Ready's Online Stamp Designer
In the section below, we have listed a few easy steps following which you can create your own custom stamp for business with the free online stamp designer tool. 
Simply open My Stamp Ready's online stamp designer tool. 

Click on the "New Stamp" button.

Choose the round stamp and select the size. Then, click on "Create".

You can then edit the outer ring, making changes to the size and shape as necessary.

You can also add the "Circle" element in case you do not want rings.

Then, click on the "Text in a circle" element to add it. Enter and edit your text content.

Then, add the "Text" element. Enter and edit the text content, which will be reflected at the center of the stamp.

Then, add the "Pictures" element. Choose any image from the image list available or upload a preferred image of your own. Then you can change its size and position.

Once the stamp is ready, you can download it, or even order its production to us directly. 
Read More: Circular Seal for Documents- it's sizes and purpose to create it
Creating Your Own Customized Business Stamp: Design Tips To Follow
With My Stamp Ready Online Free Stamp Designer, creating a customized business stamp is fairly easy and hassle-free. However, when creating the perfect custom stamp for business, there are certain important design tips to follow, to ensure the best results. Here are the most important ones to follow. 
Simplicity is the key to creating the perfect design.

Make appropriate use of the negative space.

Choose ideal typography to define business identity. 

Establish a distinct and remarkable brand identity. 
Ending note
With the latest technologies and such advanced and innovative tools like My Stamp Ready's Online Stamp Designer, making customized business stamps has become seamless and quick. You can create a customized stamp for business in just a few clicks and within minutes, without any professional designing skills at all. So, if you want to create a custom business stamp with your brand logo, simply use this tool and get the perfect custom stamp for your business.
Date of publication 2022-12-14