Difference Between Monogram Stamp And Normal Stamp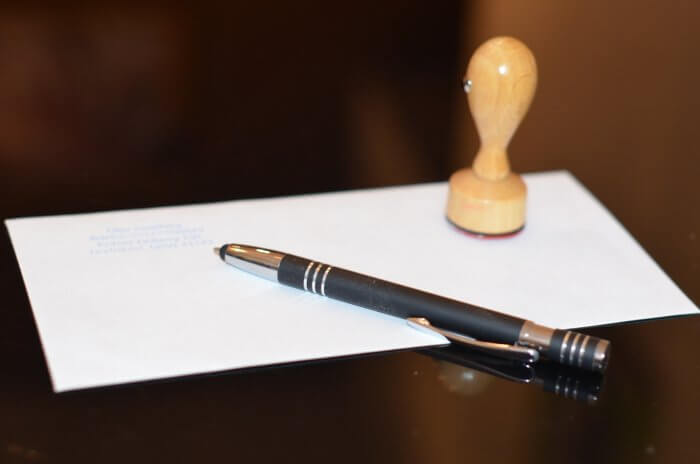 Usually, stamps were regarded as a means to send a letter both for international and domestic routes. When you send a letter to someone, you need to put one or a few stamps on your letter according to the weight of the letter, its destination, and its size. On the other hand, you may need a rubber stamp to give your official documents the proper authorization and identification. Sometimes, those rubber stamps are used for approving, signing, or even rejecting any official papers or documents. Nowadays, there are different types of stamps that are used for different purposes and come with various types of inks. Among those different varieties of stamps, the monogram stamp is one of those stamps that are really important and very popular.
There are some crucial tasks where you need to use some specific types of rubber stamps or even monogram stamps. So, let us discuss some crucial facts regarding a monogram stamp and a normal rubber stamp.
What is a normal stamp or a rubber stamp?
A rubber stamp is a specific pattern or image that has been molded, carved, vulcanized, or engraved onto a sheet of rubber. Rubber stamping is also known as stamping, which is a craft in which some kind of ink that is made of some type of pigment or dye is applied to a rubber stamp.
You can press your rubber stamp to an ink pad and then press it onto the document to show that the document or paper has been officially dealt with. Now, you may wonder what the benefits of using rubber stamps are. So, let us discuss the uses and benefits of rubber stamps.
What are the benefits of using a rubber stamp?
Rubber stamps are really beneficial for many purposes, such as:
A rubber stamp can help you in performing several tasks much faster, and hence, you can save a lot of your time and work more productively. Your rubber stamp can simplify your way of performing a job while minimizing the time you need to perform the task.
It improves brand awareness
Your rubber stamp can help you in the promotion of your brand. With the help of your rubber stamp, you can leave the imprint of the logo of your company on the documents like papers, documents, slips, or anywhere you want.
Your works look more proper
As you need to interact and share documents with your clients, partners, or other business correspondences, you can work effectively and look more proper by using those rubber stamps. You can use the rubber stamp to authenticate and authorize your crucial documents before releasing them.
It helps in lessening error
As you need to perform tedious jobs like signing or approving, or rejecting documents, you may often write down the wrong thing. You can easily avoid those mistakes just by using a rubber stamp.
Types of rubber stamps
There are mainly two types of rubber stamps such as pre-inked stamps and self-inked stamps. So, let us discuss some of their features and differences.
These stamps contain ink that is oil-based. Pre-inked stamps have a specific ink cell and also an impression pad built into one. Pre-inked stamps can create perfect impressions 50,000 times, and then those may need to be re-inked. These stamps are more expensive than those self-inked ones. However, those can provide the highest-quality images that are crisp and sharp. These stamps need to use only liquid inks and do not use a rubber die.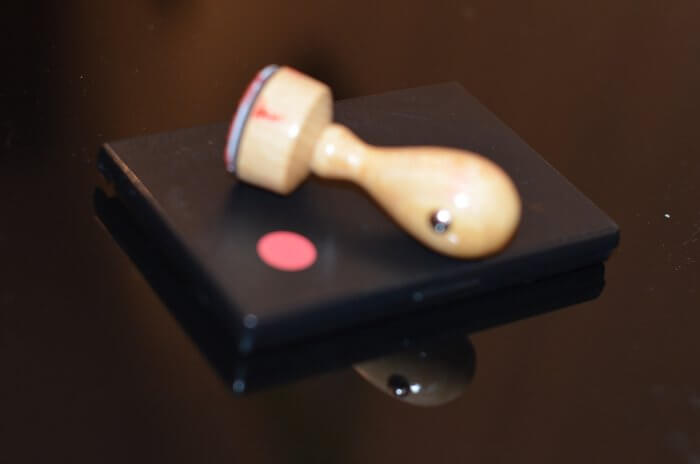 Self-inking stamps usually come with ink that is water-based. Those self-inker rubber stamps transfer ink from a specific inner pad while they are in use. These kinds of stamps are the most affordable ones and can mark for 10,000 times before they need to be re-inked or need a replacement pad. You can use these stamps with a variety of inks that are good for periodic re-inking. These are the best for stamping quickly and repeatedly. You can also use self-inking stamps for heavy and rough use.
What is a monogram stamp?
Monogram stamps usually combine the initials or full name of a specific person or an organization into a motif that can be printed whenever you need to create your own mark. These stamps, known as monogram stamps, are both useful and fun for a wide range of settings, including both home and office use. You can use your own customized monogram stamp or online monogram stamp with the help of a professional and authentic monogram stamp maker while determining the style and pattern of the monogram stamp.
What are the uses of monogram stamps?
Monograms first appeared on the coins of Ancient Greek; through the ages, this monogram became a signature of aristocracy and nobility. Thus, monograms are used by many artists that help the viewers distinguish their works. Nowadays, most businesses or institutions, or individuals can have their personalized monograms. Those monograms or symbols also play a significant role in customizing or branding businesses and also in customizing personal items and gifts.
What are the uses of monogram stamps?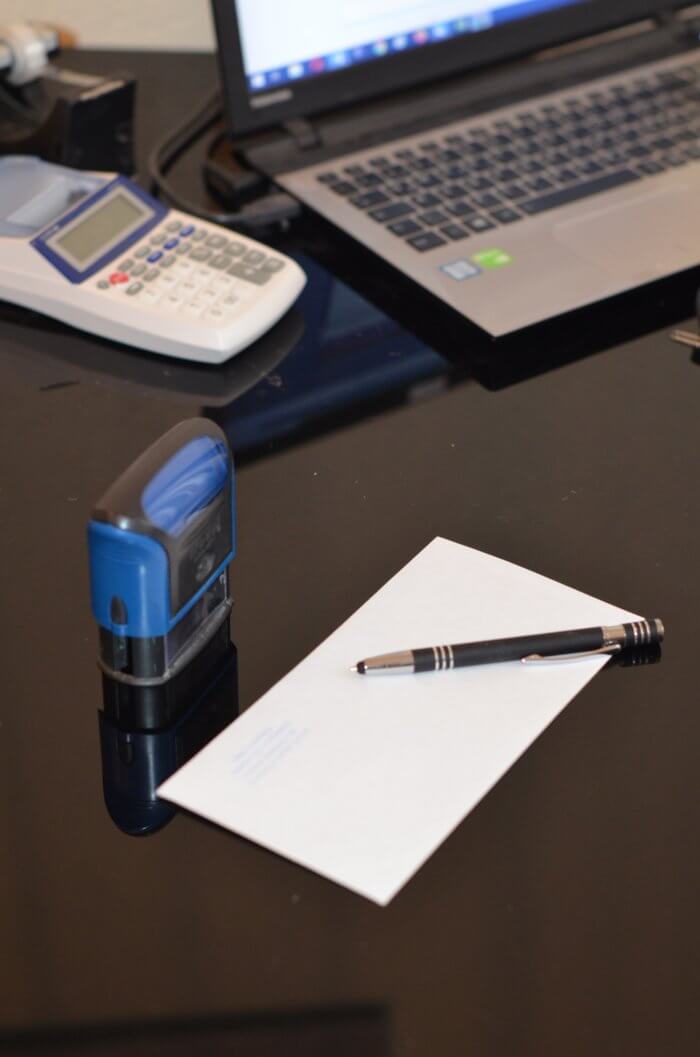 With the use of a customized online monogram stamp, you can leave an impression of yourself or your brand on those crucial documents or things. While conducting a business or organization, paper correspondences are still very useful. So, if you are looking to add an official appearance to your crucial papers, documents, and other essential things, monogram stamps are a perfect way to build a classy look.
With the help of a reputed and authentic monogram stamp maker, you make your personalized monogram stamp and run your business successfully. First of all, you need to select the best model for your stamp that can make your brand appealing. 
What are the uses of monogram stamps?
Here is a list of several types of monogram stamps, and you can use them effectively.
Library stamps are the best way to personalize your books. These stamps come in different shapes, styles, and patterns with which you can mark the pages of your books while lending them.
Address stamps are the ones which has the return address of your organization or residence, and hence, you can increase your efficiency and speed while sending some important letters.
You can use these types of stamps to give a final touch to your handmade items or gifts. These stamps carry a particular kind of ink that can print on different types of surfaces, including plastic and wood.
Body options of monogram stamps
You can choose your monogram stamps according to their body options like:
Trodat monogram stamps

: It is a self-inking and high-quality stamp that enables you to choose your stamp ink at the time of your order. These are excellent for use in invitations.

Wooden handled

: These stamps have a classic look and feel.

MaxLight Monogram stamps

: these are pre-inked ones that can print more than 50,000 impressions.
Therefore, you should get your own online monogram stamp with the assistance of a reputed and experienced monogram
stamp maker
like MyStampReady.
Date of publication 2022-05-08