How do I make the chief medical officer's seal myself?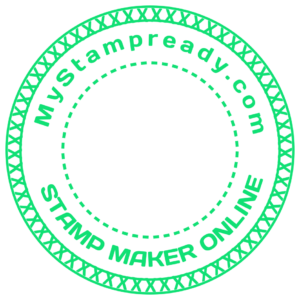 Seal of the chief medical officer can be useful for the head of any medical organization. It is necessary for certification of documents, statements, etc
In the picture you can see an interesting example of the chief doctor's seal. Most of the impression is taken up by a large shield, which contains an icon indicating that the owner of the stamp belongs to the medical field. There are two snakes wrapped around the Central figure. The frame is made in the form of two circles, with patterns between them. Several groups of zeros are placed between the Central composition and the surrounding circle. Instead, the real impression will contain various details such as TIN, license number, and organization name. You can create such a template yourself in the MyStampReady constructor. This significantly reduces the time you will spend making the chief medical officer's stamp. With the classic method of ordering, you will have to go to the office of the printing company and communicate with the Manager. And then you'll come to pick up the stamp. In the case of MyStampReady, this is not required. You open the site with the app and make the layout of the future seal yourself in the form. To do this, you just need to enter text data, adjust the length of the text arc, the writing radius, and other parameters. You can also change the text itself. You can change the font type, size, and spelling. You can set different shades, as well as artificially age the impression. The user can use these tools without any designer skills. As soon as you finish, you can download the result to your computer or send it to the printing house for production.
Дата публикации 2020-08-06