The majority of the 4.4 million Notaries in the USA become Notaries as a value-added skill on their resume or as an important part of their duties. However, many others choose to become notaries to have their own Notary Signing Agent Business. These persons are contractors who earn money by notarizing crucial documents, handling mortgage signings, and also performing other important tasks with their notary seal and stamp.
Now, you may wonder how one can be a Notary public in the USA or how becoming a Notary public can be useful. So, let us discuss some crucial information regarding the importance of a notary public, including the stamps for Notary public in the USA.

Why should you become a Notary?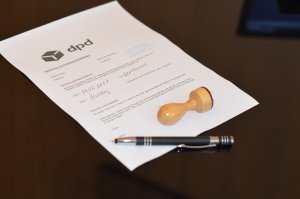 Aside from the extra opportunities for earning money, the office of the Notary public has a rich history and also can offer enough credibility to the Notary and services to an individual's state or U.S. territory. A notary in the USA does not serve their employer because their service is to the territory or state which issues their commission. So, if you wish to become a notary public in the USA, you will need to have sound knowledge of the rules and requirements of this post.

Read More:- How To Use Custom Stamps in Your Handmade Business 2022
Requirements for becoming a Notary public
Who regulates Notaries?
Notaries are regulated and commissioned at the state level. In many states of the USA, the entire procedure is handled through the office of the Secretary of State.
Who can become a Notary public?
The specific qualifications for who can work as a Notary public usually vary from state to state. In the general case, the applicants for this field need to be 18 years of age. The applicants need to be residents of that specific state and should not have any criminal record. Some states may want their Notary applicants to be able to read and write in English. Some other states also allow residents of their neighboring states to apply as Notaries.

Read More:- Circular Seal For Documents: Why Create round stamp
Are background checks important to become a Notary?
In several states, a background check serves as a crucial requirement to become a Notary. However, there are some other states where a background check is not mandatory, and you may think about running one if you state on your application that you have been convicted of a felony or misdemeanor in the past. However, Notaries who wish to work as a Notary Signing Agent will require a separate background check or screening to meet the standards of the industry successfully.

Read More:- Online stamp making and champion of stamps
How much may it cost to become a Notary public?
The cost of becoming a Notary public usually varies from less than $100 in some states to a few hundred more in others, according to the requirements and regulations of the states. The total expenses of becoming a Notary public may also vary on the basis of the application filing fee and the others costs regarding any Notary exams, training, background checking, the cost of the bond, and even some other required Notary supplies. As all of these requirements may vary depending on various states, the costs of becoming a Notary public also differ from each other.
What kinds of Notary supplies are required in your state?
Generally, Notaries require three important supplies, which are a seal for stamping important certificates, certificates, and a journal for keeping records of all your notarizations. While it is not crucial in a majority of states, every Notary needs to keep a journal for the particular protection it offers both the public and the Notary.
The certificates are definitely the most challenging yet crucial type of requirement because there are various types of notarizations, and each one of them requires a different certificate. Most Notary-regulating sites of different states offer basic certificates. However, those can leave something to be desired when one tries to make a specific and professional impression at a signing. Hence, some suppliers create certificates available online so that the applicants can download the certificate that is right for them and keep them as a stock of paper certificates. You need to remember that just because a particular tool is not needed in your state by law doesn't mean you cannot use that. There are various types of Notary supplies that can help you to complete all your tasks while protecting yourself.
Does your state need Notary training?
There are several states which need Notary training, such as Colorado, California, Missouri, Florida, Nevada, Montana, Ohio, North Carolina, Pennsylvania, and Oregon. Delaware needs continuing education and training for electronic Notaries.
All of the Notary training need to be approved by the respective states, so as long as the course is approved; the basic requirements of the state will be covered in the Notary training.
How long does it need to complete each course?
The required Notary training courses usually run from three to six hours. However, any other optional training you wish to complete may fall outside of those rules or guidelines.
Where can you get your Notary training if your state does not need it?
If you wish to complete a Notary training, the first place you need to look would be the Notary regulating agency in your state, which generally is the office of the Secretary of State. In some states, the local community colleges also offer Notary education and training. There are also some vendors and organizations like the National Notary Association, which can offer Notary education as well. You can also complete your Notary courses either online or in a classroom as per your needs. 

Read More:- Order a stamp online for your documents
How long does it require to become a Notary?
If your state needs Notary training, then the entire process may need seven to nine weeks. However, it may need some more time if the state needs to process a large number of renewal applications. If the requirements of your state are minimal, the entire process may take up to four weeks.
What are the important steps to becoming a Notary public in the USA?
Though the entire procedure of becoming a Notary public in the USA varies from state to state, the general step can be:
You need to ensure that you meet all the qualification requirements of your state.

You need to complete the application and submit it.

Remember to pay the filing fee of the state.

Complete your training from an approved educational organization or vendor.

You need to pass the relevant exam, which is administered by the state.

Completion of fingerprinting and background checks is required (if applicable).

You have to receive your commission certificate from the state.

Get the surety bond (if applicable).

File all your commission bond and paperwork with the Notary regulating official.

Lastly, purchase all your notary supplies, including

stamps for the Notary public

.
Read More:- Create a rectangular rubber stamp design
How long your Notary term will be?
The typical term of your Notary will be four years; however, it may be different in different states. In some states, the term is for five years, whereas in others, it is ten years.
Where will you Notarize?
Most states of the USA authorize you to notarize crucial papers and documents throughout the entire state.  Several states have unique guidelines and rules regarding jurisdiction, for instance, allowing you to do notarizations for the citizens of your state outside of its borders, limiting where you can perform notarization within the state, etc.

Read More:- What is Embossing stamp custom and How To Emboss with the stamp?
For whom can you notarize?
In almost every state, you can notarize for those who come with a legal and legitimate request for notarization and can provide acceptable identification. Thus, you can easily have your own notary stamp online and notarize it legally.
Therefore, there are several steps and crucial rules which you need to follow if you wish to become a Notary public in the USA. However, with the help of MyStampReady, a reliable and professional stamp maker.
Date of publication 2022-07-17