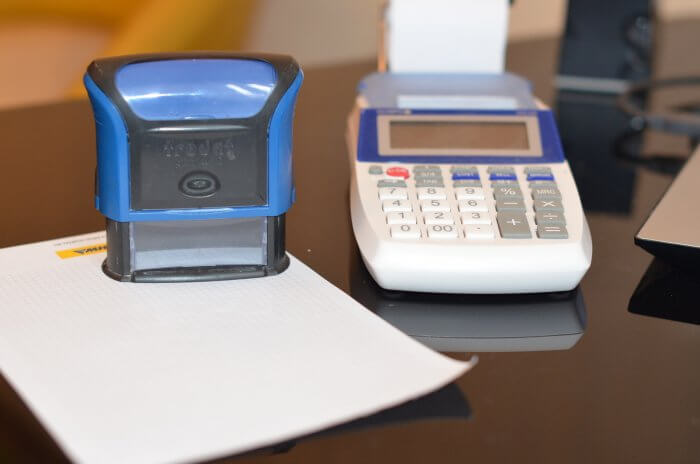 Gift exchanges at work are a wonderful way to celebrate the holidays. If your employer is throwing a Christmas party and gift exchanging, chances are you're shopping for the ideal present. You often find it difficult to choose the gift. It is always like, what would be a better option, a personalized gifts stamp or a stamped ribbon?

Finding the proper gifts for your co-workers might be difficult with so many nice gift ideas available. We'll look at some of the entertaining and creative ideas for professional gift-giving that your employees will enjoy in this blog.
The following suggestions for a corporate gift exchange might help you figure out what to get:
Because of their cost and effectiveness, office gadgets are among the most popular present choices for business gift exchanges. Study lights, blue light filtration glasses, phone stands, earbuds, wireless chargers, and other office devices, for example, make fantastic gifts.
Snack boxes, gift hampers filled with food, candy, and other nibbles and treats make wonderful Secret Santa gifts. To choose delightful and distinctive products for your gift exchange, learn as much as you can about your recipient's choice and favourite snack items.
Wines, beers, and other unusual beverages make excellent present ideas. You may also locate specialist wine and spirits reward points or gift vouchers for co-workers who enjoy trying new drinks.
Trial subscriptions are available
Trial subscriptions to online periodicals, subscription boxes, gym memberships, and other goods that will continue after the initial probation period are also present excellent choices. For example, you could present a free trial subscription to a technology magazine to a co-worker who enjoys reading about technology and innovation.
Occasionally, cinema tickets to the most recent release make the finest present, owing to their convenience. You can buy movie tickets for your local cinema online, or you can buy them ahead of time. Many movie theatres provide gift choices, making movie-related gift ideas ideal for the workplace.
Handmade products are a good option, especially if you have an aptitude for a hobby like crocheting, knitting, or sewing. Your co-worker will not only appreciate your thought, effort, and time, but you may also personalise homemade gifts. For example, if you know your worker likes beanie hats and you know how to knit, you can design a unique gift for them that won't break the bank. Also, you can search for
gifts stamp online
to give a more personalised touch.
Accessory for the workplace
Because they're inexpensive and practical, decorative notice boards, pushpins, desktop stands, tabletop organisers, distinctive pens and pencils, and other office equipment make fantastic gift exchange ideas. If you opt to acquire these products, combining several tiny office accessories into a little gift basket is also a terrific idea.
Gloves, mittens, and other cold-weather clothing
Consider purchasing simple cold-season gear such as gloves, a shawl, ear warmers, and other cold-weather equipment if you experience cold winter weather. Heated warmers, leg warmers, hand warmers, and other unusual and practical gear are also fantastic options for cold weather accessories. Also, search for a
gift stamp maker
,
so that you can have a beautiful packaging of the gift.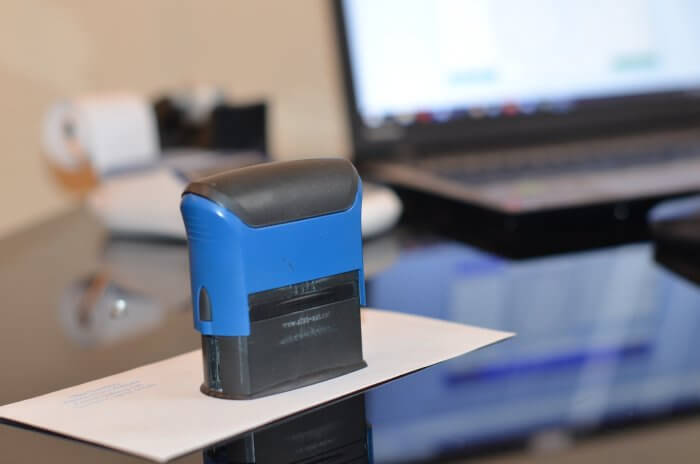 For a corporate gift exchange, coffee cups or mugs are simple and inexpensive. Many coffee mugs may be personalized, or if you have a worker who wants to put their coffee to work, travel mugs are another fantastic alternative. Unique glassware, including tumblers, rocks glasses, and hurricane glasses, is also a great present, especially for the worker who enjoys trying new drinks and mixing them up.
Fountain pens are stylish and customizable, and they make a thoughtful and functional gift. Look online for distinctive patterns, colours, and pen types that you may personalise with your recipient's name, initials, or even another word or phrase.
Some other gift option, as per the gift curators and planners of the
MyStampReady
are as follows-
Workplace gift cards are a terrific last-minute gift exchange option. You can get a global gift card, such as a Visa and Mastercard, or a gift for a specific purpose. Consider restaurant gift cards, as well as Amazon, Apple, and other specialised applications that your workers will love.
Themed baskets are fantastic since you can usually get this kind of gifts internet, or you can make your own basket by mixing various small items which your worker like. A gift basket filled with popcorn, traveling cups, snack items, and candy, for example, could be the ideal gift for a co-worker who enjoys an evening at home watching a movie.
Desktop calendars, planners, and agendas make excellent gifts for the organized co-worker. Consider getting your co-worker a yearly bullet planner to keep records of their to-do tasks, pressing projects, personal hobbies, and work schedule
More suggestions include notebooks, diaries, and journals, which can be used by any co-worker. Bullet notebooks, journaling accessories (such as stickers and stencils), and other related goods are useful, and there are many options to suit your co-worker's personal style.
Exchange of charitable donations
Instead of a standard gift exchange, a charity swap is an innovative gift exchange option for the office. Co-workers choose names for a charity exchange, akin to a Secret Santa. Instead of purchasing a present, you would make a donation to the foundation of your recipient's choice.
Cookies swap or gift exchanging with solely baked goods, similarly to a donation exchange, would be a fun way of celebrating the holidays. This gift exchange works similarly to a Secret Santa; however, instead of buying a gift, you make your recipient's favourite delicacies.
Comfy holiday sweaters, like wacky socks, are great ideas for a gift exchange at work. Get some fun and choose the funny and comfiest vacation sweater for your workplace. It will be a great gift idea for a Christmas gift exchange when everyone buys their recipient a comfortable festive sweater.
Gifts that are inspired by art
Consider providing an artwork gift as part of your office gift exchange. Paintings, miniature figurines, collages, and other art-inspired things, for example, make fantastic gifts. If you buy from a local artist, you could carry your art-inspired gift even further.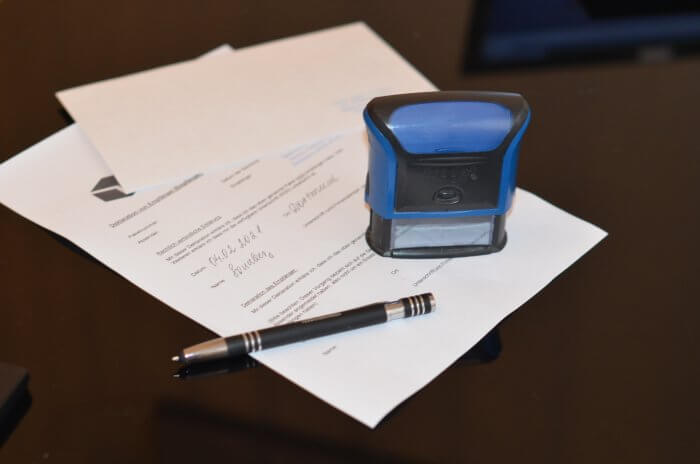 Aromatherapy accessories such as candles and perfume make fantastic gifts for employees who enjoy aromatherapy. Many different internet sites sell organic soy and beeswax candles, homemade incense, and other aromatherapy items. Candle and incense holders, as well as other unique aromatherapy accessories, are excellent gifts.
Items for the home make great gifts for a workplace gift exchange. Trinket boxes, little plates, hand towels, and other interior decor items will be ideal gifts for your workers who enjoy such goods.
Consider organic and handcrafted soap and lotion, body wash, bath bombs, shower gel, and other unusual bath and cosmetic goods for a beauty salon gift idea. These are fantastic ideas for a worker who enjoys unwinding in a relaxing shower so at the end of a busy week.
For a company gift exchange, gag presents are amusing and fun. Hilarious quotations on mugs, mouse pads, and notepads are great gifts that can be used in a White Elephant office gift exchange when everyone provides a gift that is both funny and appropriate.
If you are very puzzled with what to choose for gifting, you need to calm yourself first. Sit with a pen and a paper. Write down your preference from the above mentioned list!
Date of publication 2022-05-08