If you want to give your wedding a very special and unique
All
Auto-Moto
Audio-Video
Business
Design
Home, Family , Kids
Animals, Plant
Internet
Arts, Fashion
Computer
Medicine
Music
Science, Studies, Education
Rest, Entertainment
Law, Economy
Religion
Agriculture
Construction, Real estate
Engineering, Technology
Tourism, Travel
Enthusiasm, Hobby
Finances
Hoteis, Restaurants
Monuments
Transport
Sport
Nature
Russia

/Россия

Ukraine

/Україна

Kazakhstan

/Қазақстан

Lithuania

/Lietuvos

Armenia

/Հայաստան

Belarus

/Беларусь

Uzbekistan

/Ўзбекистон

Spain

/España

Germany

/Deutschland

Poland

/Polska

Slovenia

/Slovenija

Estonia

/Eesti

Kyrgyzstan

/Кыргыз Республикасы
Unfortunately in your city there are no registered manufacturers
Without handle
Thank you, Your order is working! We'll call you soon.
You can continue edit stamp or create new
Select the shape of stamp
Have you checked the spelling?
Please note that the manufacturer is not responsible for spelling errors and the correctness of the entered data.
In the elements [ ] are missing text in the input fields. Enter the text or delete an item by clicking the cross next to the item number
You want to download the print layout
PROMO 2.5$
PNG Format
High Quality
Transparent background
View
Download
ECONOM 3.5$
Format PNG + SVG
High Quality
Transparent background
Scalability
Download
PREMIUM 4.5$
PDF + SVG + PNG
High Quality
Transparent background
Scalability
Download
GOLD WORD 5.5$
DOCX+PDF+SVG+PNG
High Quality
Transparent background
Scalability
Download
In order to continue, pay 63 $.
After payment, a button will appear in the stamp generator

to download the layout, the same layout will be sent to your mail(If the button does not appear, refresh the page by F5).
Specify your e-mail
If the payment page does not open, do the following:
1. Disable the Adblock plugin (or other ad blocker.
2. Clear your browser cache
3. Temporarily disable ad blocking in the firewall (antivirus) settings
You want to save the stamp layout
Write to your mail with a link to the saved layout.
To display the stamp designer of the mobile version, click on the button below
Stamp designer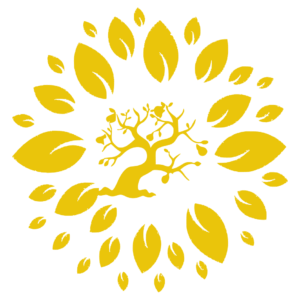 If you are looking for a more personal stamp to commemorate the special wedding day that you are getting married in, then you might consider buying some custom stamped paper and personalizing it.
This will be a wonderful gift for all the special people who have helped to make this day possible. It can also be an excellent way to commemorate a special family member.For many couples, they prefer to use their first wedding theme as a starting point to build their own personalized stamp. If you don't know any ideas or inspiration for a theme, you might consider visiting a stamp store and taking a look at their wide array of stamps. You can also browse the Internet to see what is available. There are many online stores that specialize in the sale of wedding themed stamps. You can find many great selections of stamping papers that can be used to decorate your wedding table, invitations and even for the reception decorations.If you would like to find a stamp that has a special meaning for you or a special person, you can use your wedding themed stamps to add a touch of romance. You can find personalized wedding themed stamps to create romantic wedding backgrounds. Themed wedding background designs are very popular among brides-to-be, especially when you want something that is unique and has a special meaning. Your wedding background can be created from a variety of types of stamps, including water-based ones, acrylic stamps, metal-based ones, and wood based stamps.If you want a unique and original wedding themed stamp, you can also buy a blank stamp and fill it with your own message, if you choose to do so. You can have the blank stamped with a very beautiful picture, message, or even your favorite phrase. If you decide to have your own picture, then you will need to have it professionally framed. This can be a very expensive task, and there are many other ways you can save money by using a blank stamp.If you are looking for a unique and creative way to celebrate the special day, then you may want to consider a few different wedding theme stamps. There are many unique designs you can find if you look around and look online.
Date of publication 2020-09-01