Art stamp with individual design and address for envelopes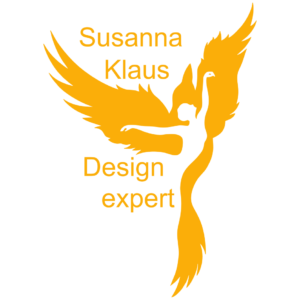 Rubber stamps are used in multiple ways: for facilitating paperwork in the office, for verifying documents, for home libraries instead of bookplates, and even for return address for envelops. MyStampReady gives you a unique possibility to become a designer of your own seal. Create a layout in our online stamp maker. We offer a chance to save both money and time, when working on the sketch for your seal online. The variety of tools and instruments are enormous – from changing the style of text to adding your own logos and images. Moreover, you don't have to be pro at designing: the stamp generator works on the basis of simple editor. Here you can see stamp for return address for envelops. It's a nice idea if you have to send a lot of correspondence. The logo on the stamp is a girl inside the bird. Such a seal will definitely attract attention to your brand. There are no outer frames of rectangular or round shape, as you can usually see on custom self-inking stamps. The words 'design expert' stand for the profession of the person who is using this stamp. You can click on text and alter it, adding your own information. Moreover, using our online stamp maker, you can change the style of the words. The following option are available for creating a beautiful sketch for your rubber stamp: modification of fonts and size of the text, changing its position, adding spacing between letters. Another instrument that you can use is to alter the color of your template. It's yellow here, but MyStampReady has a rich palette of shades. 
Pre-stamped envelopes with a return address is a wonderful variant of mail for your home or office. The shipment can always be easily sent back if something is wrong. The most commonly used option for sending such envelopes is plain mail. The use of that envelopes has become very popular, and now many companies offer similar services. To make sure that the selected envelopes are of good quality and look beautiful, you should choose cooperation with reliable companies. Those who have their own post office, where you can contact in case of problems. It is worth choosing suitable color schemes: for example, there are white rubber stamps, and there are black ones. There are also differences in stamp styles such as embossed and acid-free. But whichever option you like, you can be sure that it will look just fine.
Дата публикации 2020-09-01