Rubber stamps as a wedding gift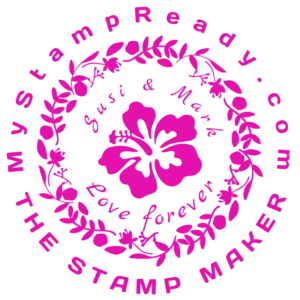 Rubber stamps are one of the best wedding gifts, especially when high quality or unique. They are completely inexpensive and you can always order them online!
If you are planning to get married in the near future, then a set of rubber stamps turns out to be an excellent gift for your loved one! These are special stamps that can be used to make anything unique by simply putting the appropriate mark. For example, such a stamp might have your name and date of birth. You can always order them online at an affordable cost. By ordering such stamps, you can make your gifts truly unique. A large number of interesting things can be depicted on such stamps - landscapes, plants, animals, and more. If you order them online, you will surely not be disappointed in your choice and make sure. that they will become more durable. Some people even like to fold such stamps or stamped items as souvenirs, kept for years. Rubber stamps are easy to purchase - you can easily order them from the online store, the range is periodically replenished. It is better to think about this in advance so as not to rush before the upcoming wedding!
Дата публикации 2020-09-01