Original wedding stamp with individual design and ornaments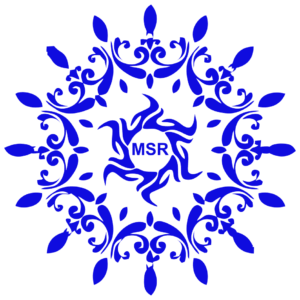 Make every moment of your wedding special and memorable with personalized rubber stamp. Create a layout according to your taste and desire using our seal generator online.
Decorative rubber stamp is a perfect solution for your wedding day. It can be used for multiple purposes – starting from stamping invitations and sending postcards from honeymoon for your friends and family. MyStampReady gives every couple a chance to work on the design for their wedding stamp online. The process of creating is simple, and our graphic editor can save your time and money, which are both especially important when making preparations for a big day. Use this template and make a perfect seal to celebrate your Big Day. This template of round shape looks unusual and beautiful. Of course, it cannot be used for office use, but for personal purposes it's an ideal solution. Each pattern and element is available on mystampready.com. If you like this style, you can click on text MSR in the center and add your own phrase. It can be your personal names or family name, a date or a year of your big event. With our online stamp generator, there are no limitations for your fantasy. The text is placed in the center of a logo, which looks like a sun. Around it, there's a large ornament, consisting of multiple elements. There's no standard outer frame here, but you can add one to your sketch, if you like. MyStampReady offers a wide range of tools and instruments to help you to create your own rubber stamp: change the font and size of text, add images and logos, play with patterns. Such a beautiful seal will stay in your family for long years and can serve for reminding you about your special day. Make every moment count with your beautiful wedding stamp!
Date of publication 2020-09-01