When you urgently need a doctor's seal, the MyStampReady service will help you out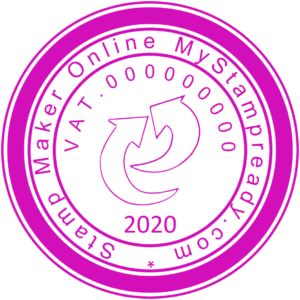 If you need a doctor's seal, go to the MyStampReady website and use the convenient application for creating layouts. This is a simple and affordable tool for everyone.
If you urgently need a doctor's seal, then you have come to the right place. The image shows an impression that was made using the online service MyStampReady. In the center you can see the original figure with plumage and tail, around which two snakes are wrapped. Snakes are often present on stamps associated with medical and pharmacological organizations. In the lower part, two branches with leaves originate and pass in a semicircle in the lower part of the impression. The frame is made in the form of two circles, one of which is made in the form of a twisted ribbon. This stamp of the doctor looks very impressive. The advantage is that you can make this layout yourself. To do this, you need to take a little time and understand the work of the online constructor MyStampReady. There is nothing complicated about it. The user interacts with text fields, sliders, drop-down lists, and buttons. To speed up your work, you can upload any version of the existing templates to the form. If you spend a little time working with the app, you can easily create a layout from scratch. If necessary, you can add an image in svg format. It can be anything, including your photo or company logo. When you make changes to the layout, these changes will be displayed in the preview window. This is very convenient, because you can immediately see the finished layout. The designer allows you to save the layout on your computer and then use it for ordering. But it is better and more convenient to immediately send the resulting sample for production to a printing house nearby.
Дата публикации 2020-08-06