make a doctor's seal online in MyStampReady fast and convenient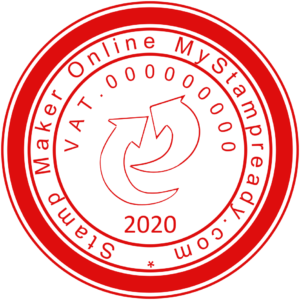 Make the seal of the doctor online is extremely convenient. To do this, just go to the MyStampReady website and make a layout. Then you just send it to the printing house for production.
The picture shows a spectacular doctor's seal, which can be made online using the designer. The black stamp looks quite unusual. Attention is immediately drawn to the Central figure with wings at the top, as well as snakes wrapped around the pole. Along the lower semicircle are two branches with leaves. The image is framed by an internal circle, as well as an external one in the form of a twisted ribbon. You can create a similar composition yourself. Don't believe me? Then now we will explain it in a nutshell. You can use the MyStampReady online designer to create seal layouts for any purpose. Among other things, the app can quickly create a doctor's seal online. The service is completely free for users. You don't need any additional software to work. An Internet browser installed on a computer connected to the Internet is sufficient. The online service MyStampReady is made in the form of a form with a preview window. There are two main options for developing the layout. In one case, you can download a ready-made sample from the database and then edit it. In the second case, create a layout from scratch. You can customize everything from the font size to the seal or stamp color. You can even give it an aged look. When the work is finished, click the download button, and the result will be saved on your computer. And you can order the production in a printing company nearby.
Дата публикации 2020-08-06