A convenient seal layout designer with a large set Of parameters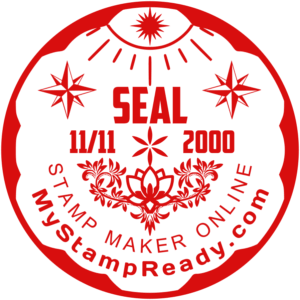 Stamp layout designer is a great tool for self-creating a sketch online. This significantly speeds up the order and saves time.
The stamp designer is an interesting development of people who create an impression themselves, but have no experience with graphic editors. The constructor on the MyStampReady site is available for a person without experience in the design or printing field. In normal circumstances, to order an impression, you will have to go to a printing company. There you will need to talk to the Manager, who will offer options. You choose the appropriate one, and the specialist makes the necessary changes. In other words, enter the name of the organization, registration number, and other details. The resulting template is used to make an impression. You will have to wait for some time and then come to pick up the stamp. The online service eliminates this stage, and you can design the seal layout yourself online. You can use this tool to configure the future image on the stamp. You enter text, format it, and upload images. After receiving the finished layout, you can save it and use it later to order a stamp. But the app offers an even better solution. You can immediately send the finished layout to the printing company. To do this, there is a function that selects a printing shop near you. You can leave your order right away and come back for it later.
Дата публикации 2020-08-28