Convenient and free seal constructor for doctors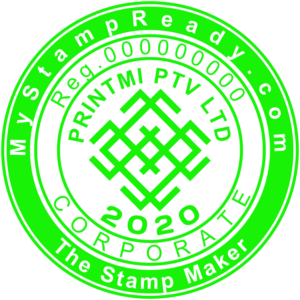 Many doctors can't work without their own seal. But often there is simply no time to deal with the issue of its manufacture. Therefore, it was designed by the designer of the seal of doctors.
Many doctors have a personal seal. It is necessary for the certification of prescriptions, statements, and documents that medical professionals deal with in their work. To order a personal stamp, a person will have to spend a lot of time. You need to go to the printing company, choose the best solution from the offered one, leave your details and place an order. Then you will need to wait for it to be made. And only then come to pick it up. Doctors may not have time for all these actions. They are very busy. This is especially true for paperwork. But there is a good tool that reduces labor costs and speeds up the process. This is the seal constructor For mystamp Ready doctors. Using this service, you can make the necessary layout from your work or home computer in about half an hour. You just need to go in and try out how this tool works. Online service for the development of medical seals allows you to configure all the parameters of the future site from and to. There you enter the necessary text, change the radius of its location, the length of the arc and the starting point. The font can be formatted. Make it bold, italicized, and underlined. You can set the font family, size, and other important parameters. Conveniently, when you make changes to the layout, they immediately appear in the viewport. In other words, you always see the stamp in the preview window. If necessary, you can upload an image in svg format and add it to a future stamp.
Дата публикации 2020-08-26