Creating seals and stamps in the online constructor for free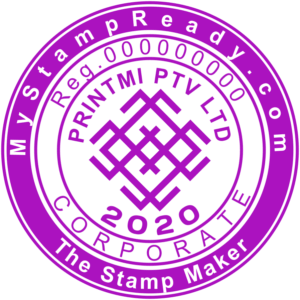 If you want to save time, you can create a seal and stamp for free in the online designer. To access this service, you only need a computer connected to the network.
Periodically in the work of the entrepreneur there is a need for the use of seal. Although this problem may also occur for people who are far from Commerce. Your impression is often required by doctors, notaries and specialists in other fields. In this situation, you will have to look for a printing company where you can make an impression. This takes a long time. Then you need to go there and explain what sample is needed for your organization. An employee of the company will show you samples of stamps and accept the order. You will need to return later to pick up the finished copy. The MyStampReady website offers a fast, convenient and free solution. This is an online seal and stamp designer. The tool works as a service available on the site. It is designed as a simple form in which the user fills in the necessary data and gets a ready-made layout. Using MyStampReady, you can quickly resolve the issue. No need to go and choose a sample online. The app has a function to save the result on your computer and then use it for ordering. And the fastest option involves ordering a stamp online from the app in a workshop near you. If you agree to deliver the stamp by courier, and make the payment remotely, you don't even need to go anywhere.
Дата публикации 2020-08-26