How do I quickly create a seal in the online ad Builder and save it?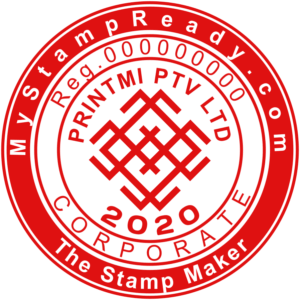 mystampready Service allows anyone to create a stamp in an online ad Builder and save it. In the future, you can place an order using the layout.
Do you need to make a seal? The technology of their production has long been worked out. But you will still need to go to the printing company to leave an order there. It usually looks like this. You come to a firm where the Manager shows you sample stamps. Choose the appropriate layout from them. It can be moved in its original form or modified. These companies have a whole collection of impression templates. Then you pay for the work and leave a request. A after a certain time, you will need to return and pick up the result. These actions take up time that could have been spent on your business or for personal purposes. Therefore, the MyStampReady service offers to create a seal online in the designer and save it. This is a good suggestion to save time. No need to go anywhere that you develop a stamp. Because MyStampReady is an online application where you perform all actions on your computer that has access to the global network. You can sit comfortably in the kitchen, drink tea and do layout of future stamp. All the controls in the designer are intuitive. There is nothing complicated there. You need to move the sliders, enter text, and look in the preview window. All changes are displayed there, and you can immediately see what the future impression will look like. After receiving the layout, you can save it. It can then be used for ordering. Or you can leave an order from the app at a printing company nearby.
Дата публикации 2020-08-26