Title-how do I create a stamp in the MyStampReady constructor and save it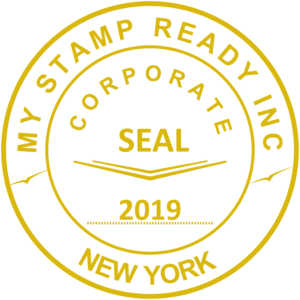 Online application MyStampReady allows you to quickly and easily create a seal or stamp online, and then save it. The service is a constructor for creating an impression layout.
The dynamic pace of life does not leave us time for almost anything other than work and chores. Sometimes you have to find an hour or two to spend on yourself. Useful technical devices, services, and programs are developed for this purpose. You can use this to optimize your business processes and speed them up. One of these tools is called MyStampReady. This is a seal constructor that is accessible from anywhere in the world where there is an Internet connection. Let's briefly review what this app can do. MyStampReady eliminates the need to come to the printing company and deal with the selection of the necessary sample for the development of the impression. The designer allows you to create a seal and save it so that you can place an order later. You can design the layout yourself without typographers or managers. And you can engage in the process of layout of the future impression on your computer from your workplace. Or from a laptop while sitting in a chair at home. It's very convenient, isn't it? The process of working with the constructor itself will not cause you any difficulties. If you are familiar with the text editor, you can use the MyStampReady app. There are no complicated settings or obscure symbols. Everything is done using the usual sliders, icons, and drop-down lists. After you make a layout of seal in the designer, you can save it in a couple of mouse clicks.
Дата публикации 2020-08-26