Mystampready corporate seal in red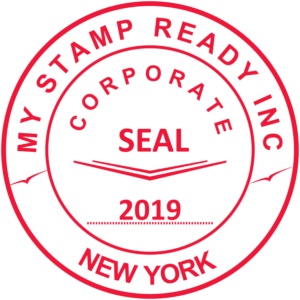 If you need to make a seal in Moscow, it is best to use the mystampready constructor to create a layout, and then place an order.
If you want to run your business in Moscow, you will need to register a legal entity here or open an individual entrepreneur. When preparing to conduct business, you need to make an impression. Without this element, you will not be able to sell products and provide services. Therefore, we advise you to prepare in advance. To make the process much easier, we recommend making a stamp using the MyStampReady service. It allows you to quickly and easily make a good impression layout. There are many printing companies operating in Moscow. However, to place an order, you must first find an organization nearby, and then go there and explain what is required. Because of this, you have to give up other things or postpone them for later. And you will have to come to the company again to pick up the finished stamp. If you can't afford such a waste of time, use the mystampready constructor. The mystampready constructor was designed for layout of any seals. It has a large database of templates that you can use to create what you need. You can upload your own image as a company logo. You can put any text on the stamp, format it, and configure parameters. Once the layout is ready, you can download it and take it with you when you go to order a stamp. But it is better to send the layout directly from the designer to order printing at the nearest company in Moscow.
Дата публикации 2020-08-26