Convenient creating of seals and stamps in the online designer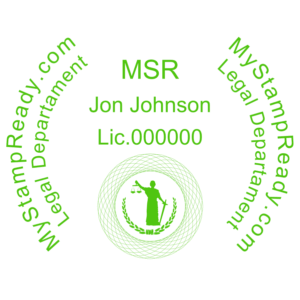 Make a seal in the online designer allows you to save a lot of time. You can send the layout to the workshop directly from the designer to create an impression.
If you are faced with the task of developing a seal, you realize that you will have to fuss. First you need to find a profile organization. It is desirable that it is located nearby. You go there and explain what impression you need. You need to take the data that you want to display on it with you. For example, in the case of an individual entrepreneur, the TIN and registration number are put on the impression. You will discuss the location of the text and its appearance with a representative of the printing company. They show you the samples they make. Then you need to pay and leave the order. After a certain time, you will need to pick it up. For busy people, this is an unacceptable waste of time. Therefore, the MyStampReady service eliminates all intermediate operations, speeds up the process and makes it more comfortable. Use the online designer that allows you to make a layout of the future impression yourself. Just go to the site and customize the design of the future stamp. Add a new circle and, if necessary, additional text. You can edit the font, change its radius, and change the starting point. This is done simply by using buttons, sliders, and input fields. As soon as you finish the layout, you can save the result on your computer. And it is better to immediately send it to a workshop nearby for production.
Date of publication 2020-08-26