How do I make seals and stamps in the constructor and then download them?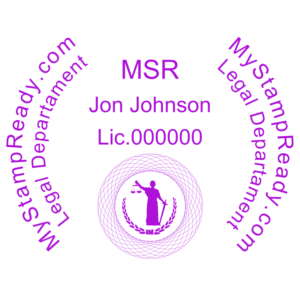 Using the MyStampReady website, you can quickly make seals and stamps in the constructor, and then download them to your computer. All these operations can be done without leaving your home.
May have heard of a service that allows you to make seals and stamps in the constructor, and then download them. This is convenient and fast. Everyone who tried it was satisfied with its work. The site is called MyStampReady. It allows you to make a layout of the seal by yourself and send it to production. If you order an impression in the standard way, it takes much longer. First, you will need to find an organization that provides such services. Then you need to go there, find the layout, and leave the data that you want to add to the fingerprint. Later you will have to come again to pick up the finished stamp. As you can see, it takes more time and effort. When using our service, you get comfortable in front of your computer, open the MyStampReady website and make a stamp that suits you. You can learn all the features of the program in 15 to 20 minutes. You don't need to learn anything complicated. Upload ready-made templates and edit them. As soon as you understand the essence of the service, you can make a layout of future seal or stamp from scratch. To get the impression layout, you need to type text in the form, adjust its radius and arc length. If necessary, you can edit it by changing the font family and its size. You download the resulting template from the constructor to your computer. Later, you can use it to order from a specialized company.
Дата публикации 2020-08-26