Online stamp and seal constructor for documents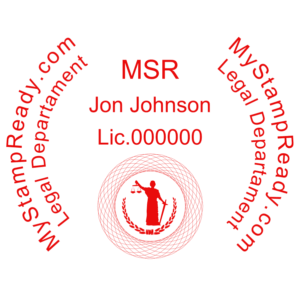 Now you can create stamp for documents using the online designer, without the help of specialists. Moreover, this feature is provided free of charge.
In the image, you can see a ten-pointed star with dark and light edges. It seems that these two five-pointed stars are deployed at a certain angle. Around the star are images of branches with leaves. They frame the image in an arc. All elements of this composition are dark red. It looks good. And you can make such an impression yourself. Now we will tell you in a few words how this can be done. To create such beautiful layouts, there is the MyStampReady app. It allows you to make mock-UPS of future seals and stamps without prior training. The app works online and you don't need to install anything on your computer. Just connect to the Internet, open your browser and go to the site. And then you start creating your masterpiece. The online designer has tools for designing a stamp from scratch. Using fields, buttons, and sliders, you add circles, text,and images and get a ready-made layout for future work. When you make changes in the designer, they are immediately displayed in the preview window. All functions and controls of the app are intuitive and clear. Even novice users don't have any problems working with this service. After you finish working on the seal, you can send an order directly from the site. Or you can just download the result to your computer.
Дата публикации 2020-08-26