Online designer of the personal seal of a doctor, notary, or individual entrepreneur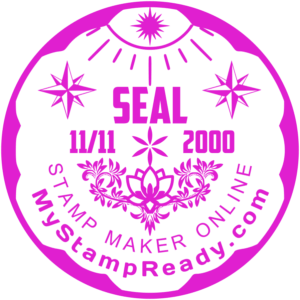 Personal seal designer online can be a real lifesaver for those who need an impression by their occupation. This service allows you to quickly create a layout.
People who have their own business may need a personal seal. For example, it may be the notary, the doctor, etc., Not to mention individual entrepreneurs and legal entities. We are all busy people, and you need free time to order and create a stamp. The online personal seal and stamp constructor helps you do this. You can find this service on the MyStampReady website. You can use it to create a personal impression. Even if you don't understand anything about this area, the intuitive design controls allow you to quickly understand and create a stamp layout. You just need a little time and care, as well as a computer connected to the Internet. In the online seal constructor, you type the text that should be on the stamp. Here you can format it as you like. You can apply its image in a certain way, set the font and its size. You can also upload your logo. Once the layout is ready, you can download it and use it for ordering. If you can't make an impression yourself, the service has a lot of ready-made templates. There are options for many types of activities. We also recommend that you place an order from the service immediately. It will automatically show you a printing shop nearby where you can submit a request.
Дата публикации 2020-08-28