Wedding Invitations
All
Auto-Moto
Audio-Video
Business
Design
Home, Family , Kids
Animals, Plant
Internet
Arts, Fashion
Computer
Medicine
Music
Science, Studies, Education
Rest, Entertainment
Law, Economy
Religion
Agriculture
Construction, Real estate
Engineering, Technology
Tourism, Travel
Enthusiasm, Hobby
Finances
Hoteis, Restaurants
Monuments
Transport
Sport
Nature
Russia

/Россия

Ukraine

/Україна

Kazakhstan

/Қазақстан

Lithuania

/Lietuvos

Armenia

/Հայաստան

Belarus

/Беларусь

Uzbekistan

/Ўзбекистон

Spain

/España

Germany

/Deutschland

Poland

/Polska

Slovenia

/Slovenija

Estonia

/Eesti

Kyrgyzstan

/Кыргыз Республикасы
Unfortunately in your city there are no registered manufacturers
Without handle
Thank you, Your order is working! We'll call you soon.
You can continue edit stamp or create new
Select the shape of stamp
Have you checked the spelling?
Please note that the manufacturer is not responsible for spelling errors and the correctness of the entered data.
In the elements [ ] are missing text in the input fields. Enter the text or delete an item by clicking the cross next to the item number
You want to download the print layout
PROMO

2.5 $

PNG Format
High Quality
Transparent background
View
Download
ECONOM

3.5 $

Format PNG + SVG
High Quality
Transparent background
Scalability
Download
PREMIUM

4.5 $

PDF + SVG + PNG
High Quality
Transparent background
Scalability
Download
GOLD WORD

5.5 $

DOCX+PDF+SVG+PNG
High Quality
Transparent background
Scalability
Download
In order to continue, pay 63
After payment, a button will appear in the stamp generator

to download the layout, the same layout will be sent to your mail(If the button does not appear, refresh the page by F5).
Specify your e-mail
If the payment page does not open, do the following:
1. Disable the Adblock plugin (or other ad blocker.
2. Clear your browser cache
3. Temporarily disable ad blocking in the firewall (antivirus) settings
You want to save the stamp layout
Write to your mail with a link to the saved layout.
To display the stamp designer of the mobile version, click on the button below
Stamp designer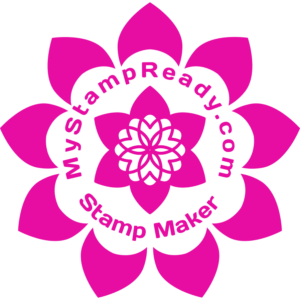 If you want wedding invitations, you need to choose the right color for the stamps.
There are different ways to define a good salesperson. The first is to see how long he has been doing his business, what his reputation is. If the seller has a good, successful track record, ask if there are any discounts for more than one postage stamp. So you can easily check decency and understand how well a person treats customers. Ask for quality certificates for what you take. Another option to understand how reliable the seller is is to visit their website. It is worth looking at the reviews section there to check the same reputation, so you will understand how satisfied customers are with the services and products. Be sure to study positive reviews - if there are many, it means that the seller cares about the customers. It is also worth learning about the stamps themselves, in particular, checking whether they are genuine. There are many websites that have brand information. Be sure to study and test it. For example, a lot has been written about old wedding stamps. Collecting unique, beautiful stamps becomes an art with practical utility. If you are convinced that only good things are written about the product and the seller, then it makes sense to agree to a practically guaranteed successful deal!
Дата публикации 2020-09-01