Self-production of a doctor's seal in the mystampready constructor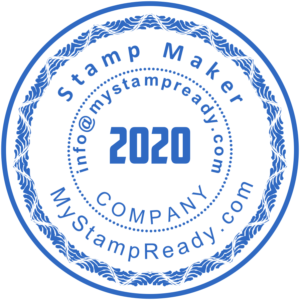 Making a doctor's seal can be significantly simplified if you use the MyStampReady app for this purpose. It allows you to create a ready-made layout in half an hour.
In the image you can see a bright red impression, which is the seal of the doctor. In their practice, doctors often use a personal seal to certify prescriptions, statements, and work documents. A variant of the medical stamp is shown here. In the center you can see a picture with snakes, which are often present in medical and pharmaceutical subjects. They are located on a large shield that occupies most of the impression. Information can be plotted around it. Now there are zeros written there, but instead of them you can enter the details of the organization or information about the doctor. Do you think that such a sample can only be made in a printing company? This is not true. You can use the MyStampReady constructor to create such a masterpiece yourself. And even better. To do this, you do not need to complete design courses, but spend a little time working with the online application for developing stamps MyStampReady. The doctor's seal is one of many samples created by this service. To work, you need a computer, a browser installed on it, and an Internet connection. To make a stamp, use simple buttons, text input fields, and sliders. When setting up a future impression, you will immediately see the impression in the preview window. The app is convenient because after receiving the layout, you can download it. Then you can go to the printer with this layout. It's even easier to send an order online.
Дата публикации 2020-08-06