Can I make a doctor's seal in Moscow quickly and conveniently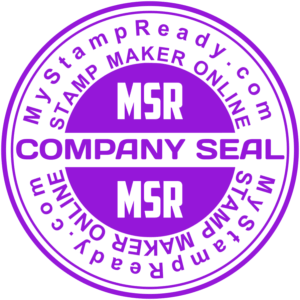 The Doctor's Stamp in Moscow may be required by many medical professionals in this city. To make a high-quality stamp layout, you don't even need to leave your home.
In the picture you can see the image of a medical stamp. There is a large word "DOCTOR"in the center. Above and below it are icons of a medical nature. At the top is a small suitcase with a medical cross, and at the bottom is an image with snakes, which is often found on the logos of pharmacies. The content is framed by an inner circle. The impression itself is framed by a larger circle. And between them, the necessary text information is drawn in a semicircle. In the upper part, this is the last name and patronymic, and in the lower part-the doctor's specialty. Any of you can make such a stamp. For this purpose, the MyStampReady application was developed, which allows you to quickly create a layout for future seal or stamp on a computer. To work, you will need a computer or laptop, as well as an Internet connection. Go to the MyStampReady website and perform simple actions in the constructor. You will be required to enter the doctor's last name, first name, and patronymic, as well as their specialty. To do this, the form has a text field. You can format the text you entered. This can be done using buttons and sliders. If you want, you can add the circle to change the arc length of the text, its radius, etc. In the center you can put an icon in the medical sphere. If you've never done this before, you can download one of the templates from the MyStampReady database. Then change it as needed. Then you can download the result to your computer or order production from a printing company directly from the service.
Дата публикации 2020-08-14