How to quickly and conveniently order a doctor's seal?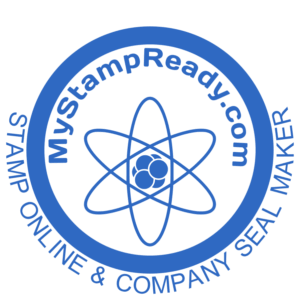 If you need to order a doctor's seal, pay attention to the MyStampReady service. You can use this constructor to create the desired impression yourself.
Medical specialists use a customized seal for the certification of prescriptions and other documents used at work. In the image, you can see one of the examples of a medical impression. It shows two circles, between which the last name and patronymic are written in a circle at the top. And at the bottom, the specialization of a medical specialist is also drawn in a circle. In the center of the large letters written "doctor" and two beautiful icons with the image of a heart. Icons can be anything, as well as text. You can make a similar layout yourself using the online service MyStampReady. This tool was made for self-development of seals. In order not to waste time and not to go to different printing companies, you go to the MyStampReady website from your home or workplace and make a ready-made version of the stamp in the app. To work, the app gives the user a convenient form with text fields and sliders. You can add the desired number of circles, change the text font, size, writing radius, arc length, and starting point. You can flexibly customize the appearance and content. You don't need to use a graphic editor to work. Here everything is done using visual controls. As soon as the final version is ready, you can send it to the printing company to make an impression. If you are not going to do it right away, you can download the result and save it on your computer.
Дата публикации 2020-08-14