Creating a doctor's seal layout using the designer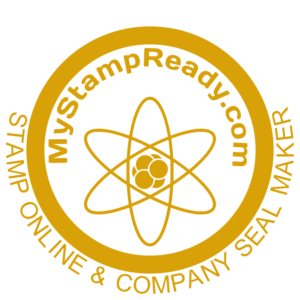 Need to develop a doctor's seal? Then open the mystampready constructor and do it in half an hour. This is an online service for quickly creating impressions.
In the picture, you can see the word doctor in the center, as well as the heart icons in two versions. In one case, it is protected by the palms, and in the other, it is shown against the background of a line that occurs on a cardiological device. This indicates the specialization of a doctor who works as a cardiologist. You can see the inscription below in a circle. In the upper part of the circle, the surname, first name and patronymic of the medical specialist are signed. To make such a layout, you do not need to spend money. For this purpose, a user-friendly application was developed on the mystampready website. Anyone who owns at least a little computer can go to the site and use the designer to develop a doctor's impression. You will not need to draw any intricate shapes and outlines. The program does everything itself. You will be required to enter the last name and patronymic of the specialist, as well as the specialization. In the central part, you can upload an image in svg format. This can significantly improve the impression and increase its attractiveness. To develop the layout shown in the example, you will need no more than an hour. If you have already worked with the app before, then no more than 20 minutes. You just need to type the text in the form, put a few ticks and upload the image. The interface of the designer is intuitive and working with it is not difficult. You send the finished image for production to the nearest printing company or just download it to your computer.
Дата публикации 2020-08-14