How to make seals and stamps of doctors with minimal cost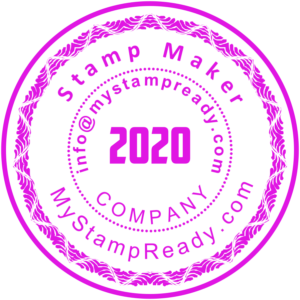 The seals and stamps of doctors are a necessary thing in the conduct of medical activities. The online constructor MyStampReady allows you to quickly make them.
In the picture you can see a blue sample of the doctor's stamp. In the central part of the print one can see the image of a bowl around which a snake has coiled. It is a symbol of the beneficial qualities of snake venom used in medicine. Nearby you can see the word doctor in capital letters, as well as the surname, name and patronymic of the specialist. There are decorations made of curls of ribbons. Next, a framing circle is made, and along the outer contour there is a ribbon with a blue background, where the doctor's surname, first name and patronymic is repeated in white. Such layouts of seals can be made by yourself using the online constructor MyStampReady. An easy-to-use tool can be mastered within half an hour and make layouts no worse than what is shown in the picture. Moreover, this does not require the skills of an artist or designer. The stamp icon can be uploaded in svg format. You can write any font and format it however you like. In addition, it is allowed to move elements and change their orientation in space. It is enough to press a couple of buttons or move the slider. It is possible to add new circles, text along them and other elements. You can choose any shade of color from the palette. For additional decoration of the print, you can make aging in one click. When everything is ready, click the "download the layout" button and you will save it on your computer. But it would be better to press the "order" button and send it to the printing house for production.
Дата публикации 2020-08-06