Self-production of a doctor's medical seal using MyStampReady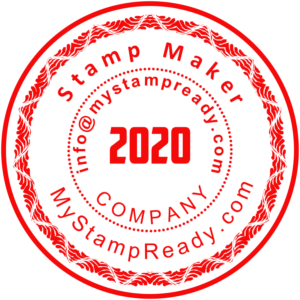 A doctor's medical seal may be required to certify prescriptions, statements, and other documents. The MyStampReady service allows you to make it quickly and easily.
In the picture you can see a bright red stamp. In the center is an image of a medical nature. This is a bowl on a leg, around which a snake curls. Most often, this is what the logos of medical organizations look like. They are often found on the emblems of pharmacy kiosks. In the example shown, you can see the doctor's medical seal. There is a circle around the image with zeros drawn along its contour. This is for example, but on the real impression there are details. For greater beauty, the outer circle is drawn as a twisted frame. If you need a similar doctor's seal, use the MyStampReady service. The app allows you to quickly create a layout of the future seal without any design or typographic skills. To make such a picture, you need a computer or laptop, Internet access, and a little time. Go to The mystampready resource, where you can use simple tools to develop a layout. If you are doing this business for the first time, you can download the template from the service database. Next, you will edit it as needed. You can change everything. Add and remove circles, format text, change font, radius, arc length, and other parameters. You can add an image, as shown in the example. You will need to upload a suitable sample in svg format. In General, there is room for creativity. And the main thing is that everything is simple and intuitive.
Дата публикации 2020-08-06