Quickly create and download a doctor's seal using MyStampReady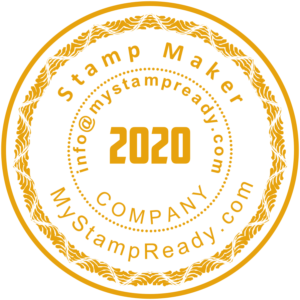 The popular online constructor MyStampReady allows you to Download the doctor's seal. Pre-make it the layout that suits you.
The image you see has a lot of zeros, a logo, and a nice frame. Here is the doctor's seal. You probably already guessed this by looking at the logo in the Central part. This is usually what logos of organizations working in the medical and pharmaceutical fields look like. It shows plant leaves and two snakes coiled around a Central figure. In addition, you can see that there are many zeros distributed over the area of the impression. They are there as an example to show a place where you can put alphanumeric information. This may include the license number, the doctor's last name, first name and patronymic, specialty, and other information. If you need to order a doctor's seal, you are at the right place. Online seal constructor MyStampReady is designed for quick development of a layout that will be used in the printing house to make a stamp for a doctor. You don't need to visit the printing company several times. Using the MyStampReady app, you create the impression that suits you, and then order it online. If you are not satisfied with this, you can download the received doctor's seal and then bring it to the printing office in person. Using the constructor is easy. You will need a computer and an Internet connection. In the form of this app, all the tools and fields are simple and clear. Enter the necessary information, edit the font size, writing style, and location on the stamp. The layout is created automatically and ready for ordering.
Дата публикации 2020-08-06