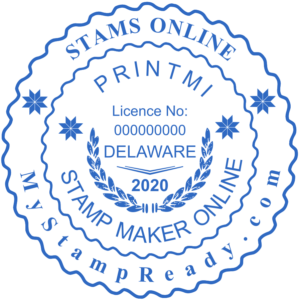 Web application for creating seals with original form, unique in many points, gives you the opportunity to work out every element in detail, understanding where it is better to insert it
Large selective list - all users are offered to choose the necessary appearance of the seal
Online constructor "
MyStampReady
" allows you to think up (compose) yourself and produce a unique
hobby lobby wax seal
of unusual shape. In this case, a
round seal
, wavy stamp is used. It can be presented in absolutely any color - red, blue, green, blue, yellow, purple and many others. There's a huge range of different colors to choose from. Either in the center or below will perfectly place the name of the corporation or its official logo. You can do both by combining them together. This is quite easy to do. In the case of any hitches, you can always ask for help from specialized experts, who can be contacted through a call center or online, through a special support chat. Here, in the center, you can find the phone number of the company's hotline, or the full name of the CEO / head / founder of the holding company. On the sides, with a separate wavy line, the official website of the organization, its actual location, zip code or working details can be inscribed. In case none of the above is not suitable - you can specify the company that issued the seal. It is worth noting that this company is chosen for several key aspects of hobby lobby wax seal - its free use (absolutely no need to pay for anything), a lot of tips and nuances that facilitate the work on the
creation of the stamp
, the process taking place online, not forcing the customer to come to the office, thus wasting their free time.
Date of publication 2020-07-17