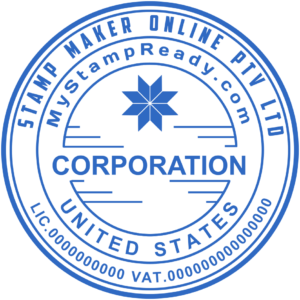 Using this program you can form the special design of wax letter seal kit which will be ideally suitable for the individual stamp of your firm. The process of creation will not take more than 10-15 minutes using this special application.
Design, selection and development of a round seal, which is an indispensable component of any company.
The
MyStampReady
app is a unique
online seal
and
stamp designer
that includes a huge variety of varieties from which you can choose what you need. The form of the seal with the legal or actual address of the organization is standard, round. Most often used because of the placement of a large number of inscriptions on it. They can be inscribed horizontally, vertically or harmoniously placed in one of the circles. Usually, in the very center of
wax letter seal kit
, in large letters, the name of the company is indicated. Above that, above it, you can place a logo/brand sign, if any. Below, if desired, a contact phone number (main) or hotline/call-center number. The name of the
company making the stamp
, the country and the city of the organization for which the stamp is made (zip code, street/venue/alley/highway, etc., the number of the house, entrance, premises, building, etc.) can be indicated on the circumference. If desired, several circles can be made, dividing each of them with lines - dotted, solid, curved, broken, and so on. A rich color palette allows you to choose the most suitable, to your taste, color that will be perfect for future printing. This program is completely free, so you can change colors, erase and reinsert the lettering until you get what you want.
Date of publication 2020-07-26