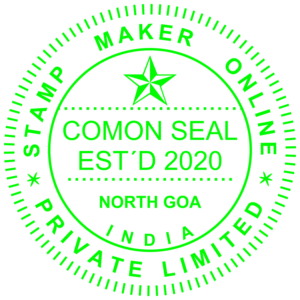 With the help of a special graphic modeller/generator it is possible to create a quality stamp according to your parameters. You can do it from your computer or cell phone.
The process of creating a special round seal designed for notaries.
MyStampReady
is the most suitable program to help you create a customized, unique print with your
custom monogram
. The developed application is suitable for those organizations that are in the stage of creating/designing their unique stamp. It is ideal for trial and error: the online mode allows you to delete what you have written or add something new if you wish. It adapts completely to your given conditions. The round form allows you to enter all the necessary data, which should be present on the standard seal. And you can change its color at any time: for example, from green to red, or from blue to yellow. Or any other. The round form is considered basic. The name of the company/organization/company is displayed in the center and the current year is indicated in the same row. Above this is a large, beautiful star, and below, using lots of points, written in a straight line - the name of the city, even below (in a circle) - the country. At the customer's request, it is possible to put the main phone number of the company (or its hotline) on the custom monogram. Usually this is done on its circumference. If the presence of the number is not so important - you can write any text you want or choose from the options offered by the program. Here a huge number of them allows you to compare and select, until you are finally satisfied with the result.
Date of publication 2020-07-17