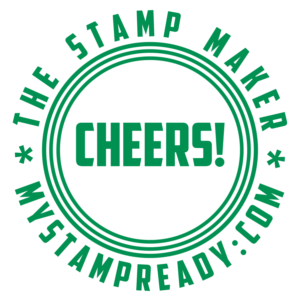 Our stamp maker allows you to personalize the green round seal in order to create a high quality approved stamp and use it for verifying contracts and agreements.
Create an approved round-shaped stamp design online
This custom green seal is available for full editing. You can add or delete patterns and change the inscriptions. When you enter the stamp maker, you'll easily get onto it. If you like the result, you can get access to layouts cheaply. The pictured design can be used when creating a wax stamp, or a rubber one. Actually, it's a nice idea to slightly modify each seal so that they don't look the same, get the layouts and order both types of stamps. You never know what could happen, and you might need to use a wax stamp as well. An
approved stamp
is a thing that is used regularly, so in this case the design itself is immensely important. Your company employees are not the only ones to look at the impressions, so an attractive design will make a good impression on others. Moreover, the usage of a stamp will save you a lot of time. Now let's take a look at the stamp and examine its components. In the middle of a seal, there is an inscription "CHEERS!", which will be suitable for the director of a certain company to praise the employees. If you want to create an approved stamp for documents confirmation, you can change this text to "CONFIRMED" or "APPROVED". As you can see, this sector of a seal is separated by three circles. The outer part of a seal includes the inscriptions "THE STAMP MAKER" and "
MYSTAMPREADY.COM
", which can be replaced with a company name and your own website respectively. Along the edges there are two small stars, which have a decorative function. If you like them, you can keep them. Otherwise, just erase it.
Date of publication 2020-07-17